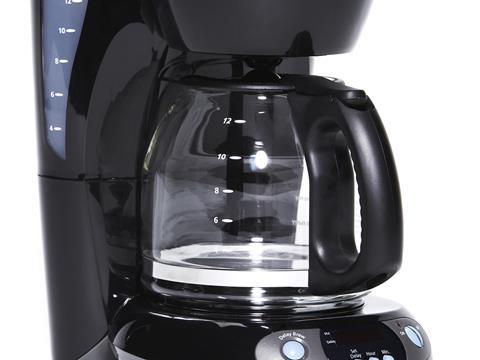 Parents serving rice to their children should cook it not in a pan but a coffee percolator – or risk exposing them to dangerous levels of arsenic.
That is the advice from researchers at Queen's University Belfast (QUB) following extensive laboratory tests on rice and rice-based products.
Because it is grown under flooded conditions, rice contains unusually high levels of inorganic arsenic which – over time – can lead to serious health problems, with young children being particularly at risk.
The European Commission is in the process of introducing new safety limits for arsenic in rice-based products, but parents can be proactive in reducing the risk for their children today by changing the way they cook and prepare rice.
In a paper published today (22 July), the scientists from QUB said they had made the breakthrough discovery that cooking rice in a "simple, shop-bought coffee percolator" was the best way to remove inorganic arsenic from rice.
If cooked in a domestic percolator, up to 85% of arsenic was successfully removed from white and wholegrain rice. QUB is now looking to integrate the percolation technology into a bespoke rice cooker – which it is in the process of patenting – to allow consumers to remove arsenic from rice with ease.
The researchers also tested the same cooking method using a laboratory-grade percolator, which also proved successful.
"This is a very significant breakthrough as it offers an immediate solution to decreasing inorganic arsenic in the diet," said Andy Meharg, professor of plant and soil sciences at QUB. "Chronic exposure to inorganic arsenic can cause a range of health problems including developmental problems, heart disease, diabetes and nervous system damage."
Industry has 'head in the sand'
Large numbers of rice-based foods for children currently on sale in the UK would fall foul of the new safety limits proposed by the EC, but manufacturers so far were not proving proactive, Meharg told The Grocer. "They have their heads in the sand."
Trade body The Rice Association said the UK and wider European rice industry had invested heavily in testing rice to ensure compliance with the regulations coming into force shortly. It said that, in more than 1,000 tests it found 99% was below the limit for rice of 0.2ppm, with the average level below 0.1ppm.
"Contrary to the assertion made, the industry is in fact doing all it can to ensure compliance with regulatory limits," added association director Alex Waugh. "Inorganic arsenic occurs naturally in soil and water, so its presence in food is unavoidable and many different foods contribute to its presence in the diet."
In his latest column for The Grocer, Professor Chris Elliott, a colleague of Meharg at QUB and previously in charge of the government-commissioned report into the horsemeat scandal, urges food manufacturers to act now in light of the incoming new EC rules. He also warns that as rice from certain growing regions is higher in arsenic, origin fraud involving rice could become a growing problem.
Meharg's earlier research into arsenic levels in rice and rice-based foods was the subject of a Channel 4 documentary last November.