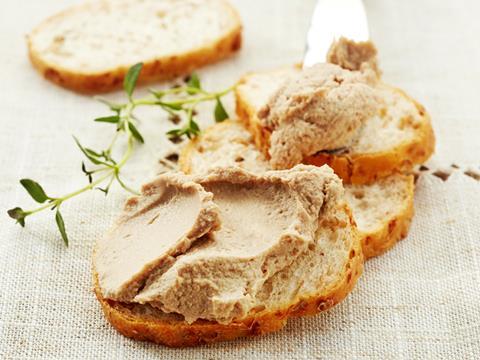 Meat supplier Cornish Charcuterie has played down food poisoning fears after a raft of its products were recalled due to concerns over procedures to control clostridium botulinum.
The business has recalled nine products produced under the Cornish Charcuterie brand, including all batch codes of its Westcountry duck confit product, four pâtés and four rillettes.
Two shredded pork products of all batch codes carrying the Paxton & Whitfield brand have also been recalled, along with all batch codes of eight pâté and rillettes SKUs under the Chatsworth Delicatessen branding.
The FSA said the products had been recalled as manufacturing controls that ensure the safety of the products "could not be demonstrated satisfactorily by the product manufacturer". This meant the growth of clostridium botulinum, which can cause botulism, could potentially have been unchecked.
However, Fionagh Harding, co-owner of Cornish Charcuterie, said the recall was "purely precautionary" and there was "no reason to believe there would be any problem" with the recalled products.
"We have a piece of equipment that malfunctioned," said Harding. "It became apparent that it had malfunctioned very quickly. I was doing a bespoke order and one of the trays of jars wasn't cooking. So because we're a responsible company and we have a rigorous hazard analysis system in place, I informed the environmental health officer."
Harding added the recall had to include so many products as a precaution because they had a long shelf life.
"We test our products regularly, we do quarterly tests and we do random testing, and we've never had a problem. The reason we recalled the products is purely precautionary," said Harding.
The move follows a similar recall by haggis manufacturer Macsween last month, in which 12 products were recalled due to concerns over "inadequate procedures" to control clostridium botulinum.
The supplier similarly described the recall of its haggis and black pudding products a "precautionary measure", claiming the products posed "no risk" to consumer safety as long as they were cooked properly.