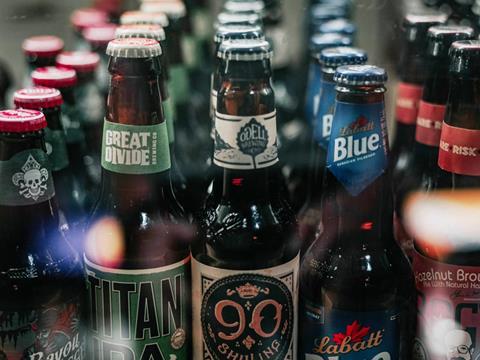 Tesco and Asda have come under fire from craft brewers amid reports of trendy brews being sold past their best before dates.

Drinkers took to social media this week to share pictures of cans purchased from the two mults with already-passed best before dates, sparking calls from brewers and trade bodies for the supers to step up their management of the growing category.

Selling craft beer past its best before date, or with little time left until that date, was "potentially harming the industry in the long term", Hop Stuff brewery founder James Yeomans told The Grocer. "On one hand it's a great thing that they're promoting craft and hopefully selling loads of beer. But I don't think any brewer worth their salt would want to see their beer going out past its best before date. And I find it quite painful when I see beer on a supermarket shelf with two months left on its date, and it is sat in ambient at 20 degrees. They need to understand howit should be treated."

Society of Independent Brewers spokesman Neil Walker added: "Particularly hop-forward beers need to be sold as quickly as possible. Supermarkets are a hugely important route to market for independent craft brewers but freshness is also massively important."

A spokesman for Tesco said the super checked best before dates of craft beers "on a regular basis" and was "surprised" to hear of these incidents. "Our colleagues do everything they can to provide products of the highest standards and will continue to work hard to ensure this doesn't happen again". Asda did not respond when approached for comment.

However, it was "not a surprise at all" that craft beer was being sold past its best before date, said beer consultant Bill Simmons. "Supermarkets do not have the systems and processes in place to micromanage these types of products. It gets stuffed on the shelf and just left."

The news comes amid wider calls from the craft brewing trade for supermarkets to ramp up chilled distribution in-store. BrewDog, for instance, has spent the past year calling for retailers to ramp up chilled craft fixtures in-store, and has trialled its own branded BrewDog chiller in Scottish Tesco outlets.

There are no health implications of consuming beer past its best before date, but in many cases taste and aroma worsen notably once the date is passed.