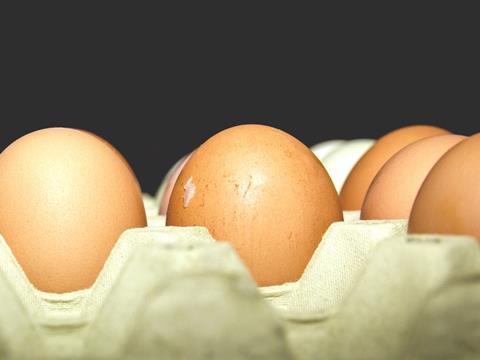 British Lion is calling for strengthened EU egg safety regulations in the wake of a report by the Dutch government into the fipronil egg scandal, which criticised 'inadequate' safeguards in the supply chain.
The report found evidence that the Dutch Control Authority for Eggs (NCAE) may have been aware of the possible presence of fipronil in eggs since January 2017 – six months before the supply from affected farms was halted in July.
Both government and private organisations came in for criticism by the commission led by Dutch MP Winnie Sorgdrager, which called food safety processes in the egg sector 'complex and unclear'. It also questioned the 'peculiar' system that sees monitoring of the egg supply chain, including responsibility for food safety, handled by the privately managed NCAE.
The Netherlands Food and Consumer Products Safety Authority (NVWA) was slammed by the report for 'inadequately realising its duty as inspector in the field of food safety', having been provided with tip-offs that fipronil was being illegally used on farms as early as November 2016.
'The safeguards implemented by those companies in the egg chain are insufficient,' the report said, singling out quality system IKB Ei (Integrated Chain Management Egg) as 'too limited in terms of food safety' and 'insufficiently compatible with the food safety systems of the food industry and the retail sector'.
'Inspections performed by certifying authorities mainly have an administrative nature,' it continued. 'Company visits are announced in advance, which impairs the effectiveness and credibility of the inspections. It also makes the chance of detecting fraud or misrepresentation small.'
The UK imported in the region of 1.9 billion eggs in 2017, according to British Lion, with the majority used in manufacturing. However, British Lion chairman Ian Jones warned the food industry against continuing the practice of importing foreign eggs and egg products or face criticism for abandoning "higher and more effective" UK safety standards.
Jones said: "With a number of other major egg safety issues recently reported, including a new fipronil in eggs incident in the Netherlands, we hope that the report acts as a wake-up call for egg producers in Europe and further afield, and that they start to put in place new food safety standards to guard against future incidents."