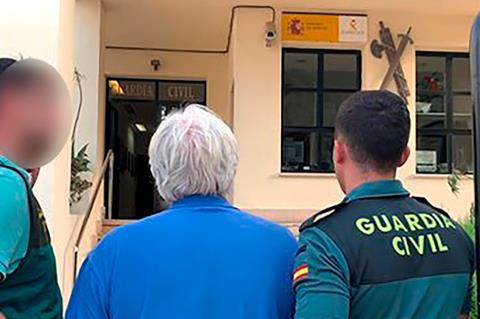 Dutch meat trader Jan Fasen has been arrested by Spain's Guardia Civil in connection with 2013's pan-European horsemeat scandal.
Fasen, an executive for Cyprus-based Draap Trading, was arrested in Spain on 23 July at the request of French authorities.
He was one of four men convicted at a trial in Paris in April for selling 500 tonnes of horsemeat to French ready meal manufacturer Comigel, which was then sold to 28 different companies in 13 European countries.
Madrid's National Court must now decide whether to allow his extradition to France. However, Fasen is also being investigated by Spanish authorities on similar charges as part of its Operation Gazel investigation, which has seen it arrest 65 people, including the owners of slaughterhouses, vets and ranchers.
"Given the possibility the convicted person could escape justice, and given the unlimited resources available to them, the French authorities, through the usual channels of collaboration, requested the Guardia Civil to arrest him," Spanish authorities said.
The horsemeat scandal cast a spotlight on food labelling and meat supply chains across Europe, and ultimately led to the publication of the Elliott review in the UK. Author Professor Chris Elliott called for the creation of the FSA's National Food Crime Unit, and warned complex food supply chains were at the mercy of criminal gangs and fraudsters.