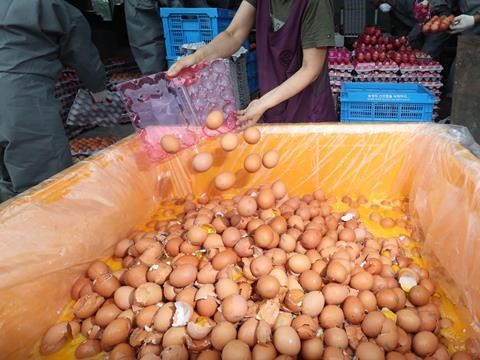 The EC has agreed on 19 "concrete measures" designed to tackle food fraud across the EU and avoid a repeat of the fipronil egg contamination scandal.

Speaking after a summit of EU ministers and regulators on 27 September, European Commissioner for health Vytenis Andriukaitis said risk communication across the EU would be improved, while the EC would also look at the possibility of establishing a special EU food safety officer in each member state to ensure "information flows as fast and as efficient as possible".

Other measures agreed at the summit include the implementation of a co-ordinated EU-wide monitoring plan on the presence of illegally used substances in eggs and poultrymeat, the development of a management plan for food and feed incidents, and the bolstering of the EU's Rapid Alert System for food and feed, and the Administrative and Cooperation system.

All 19 proposals will be presented to the EU Agrifish Council on 9 and 10 October.

"Food fraud cases such as this one damage public trust and can eventually lead to the destruction of trust in a particular food industry," Andriukaitis said. "Misdoings and fraudulent practices of a few should not have such devastating effects."

The fipronil scandal, which saw millions of eggs withdrawn from sale over links to Dutch poultry farms where hens were exposed to the insecticide, was the result of a "criminal fraudulent activity", Andriukaitis added.

"The public health risk was negligible and quickly contained. Indeed, after testing thousands of samples, only three presented levels involving a potential health risk," he added.

"Nonetheless, it demonstrates that the criminal actions of a few can threaten the integrity and reputation of our entire food chain, one of the economic pillars of the union."
To date, some 70 products containing eggs linked to the scandal have been withdrawn from sale in the UK, according to the FSA. It said investigations into the scandal were ongoing.