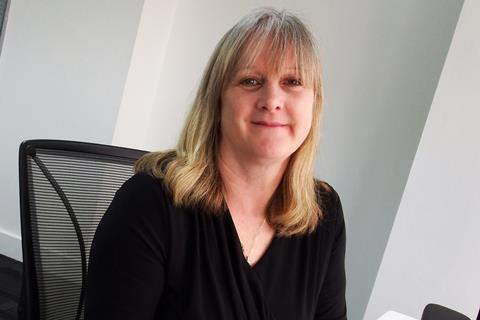 Tariff-driven price increases on certain foodstuffs in the event of a no-deal Brexit could leave the UK vulnerable to a spike in food fraud, a leading expert has warned.

With the government expected to publish its list of post Brexit tariffs next week, the food sector's technical community was becoming increasingly concerned conditions could become ideal for food fraud, suggested 2 Sisters Food Group's new technical director Helen Sisson.

"Brexit is threatening to create the exact vulnerabilities that have been linked to food fraud in the past - things like supply uncertainty and the associated price increases that go with that," said Sisson, who joined the poultry giant from Greencore in January and is a co-founder of the Food Industry Intelligence Network (FIIN).

"Currency fluctuations have already pushed up the cost of imported ingredients, and post-Brexit tariffs could have an even bigger impact on prices," she added.

"There needs to be an incentive for it, and the worry is, should the likes of tariffs come in and prices start to go up, then that creates a potential opportunity for people to cheat."
Despite the increasing scope and reach of FIIN, which now had 39 members (including the major mults and food manufacturers) industry technical experts were also becoming increasingly concerned about continuing access to information sharing apparatus after Brexit.

Though FIIN now had information sharing agreements with all the UK's food regulators, "we don't know for sure whether intelligence will be shared across Europe as it is today", added Sisson.

"We would want these arrangements to stay in place for the good of the industry and the consumer, but we don't know how it's going to play out."

Her comments came as public health minister Steve Brine this week admitted he was unable to give any assurances over post-Brexit access to information sharing systems such as the EU's Rapid Alert System for Food and Feed.

Giving evidence to the House of Lords EU energy and Environment sub-committee on Wednesday, he insisted the FSA and its National Food Crime Unit would "have the resources to handle Brexit".
However, Brine said access to RASFF was still up for negotiation, while stressing the network was "not the be-all and end-all" of information sharing.

While the committee was "reassured by the extent of the preparations the FSA had undertaken, chairman Lord Teverson expressed his concern that the UK's participation in bodies such as RASFF and the European Food Safety Authority (in addition to access to its risk assessment information during a transition period) had yet to be negotiated.

In a transition period, the UK would be required" to follow the EU's food safety rules and regulations, but we discovered today that the UK government has no idea whether we will have full access to EU risk assessments, or any access to their surveillance and information sharing mechanisms", he added. "This is deeply concerning."