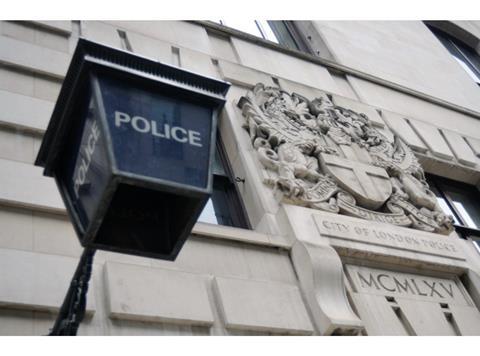 With horsemeat arrests on the Continent making headlines earlier this week, food fraud is once again at the front of public consciousness.
It should be. While it is encouraging to see food fraudsters pursued so vigorously in this particular instance – with multiple arrests in a number of European countries – successful prosecutions and convictions in food authenticity cases remain all too rare.
Indeed, it isn't clear to what extent (if any) this week's crackdown – which involved horsemeat unfit for human consumption being sold into the food chain – relates to the horsemeat passing-off scandal of 2013. Despite long-running investigations and some arrests and convictions (most recently that of Dutch meat trader Willy Selten), the Horsegate puzzle remains largely unsolved.
This should be cause for concern: a new report by Europol out today brings home that food authenticity is a growing challenge across Europe, and one that extends far beyond horsemeat.
While fake pharmaceuticals, dodgy designer clothes rip-offs and illegal tobacco have long been synonymous with counterfeiting, the Europol report warns criminal networks – increasingly operating across jurisdictions – are now seizing opportunities in all consumer goods sectors, with everyday groceries a growing target area.
"With improved and cheaper production methods and technology, counterfeiters have moved into the illegal production of everyday goods, endangering unsuspecting consumers," Europol says. Cue horror stories of counterfeited batteries exploding in consumer homes, toxic shampoos causing chemical burns, and adulterated or purposefully mislabelled foods exposing consumers to dangerous substances and putting the lives of allergy sufferers in jeopardy.
Where fraudsters aren't endangering lives, they can wreak considerable economic harm and undermine consumer trust. Europol says documentation fraud is proving a particularly popular tactic with criminals targeting the food industry, who see on-pack certificates and labels (be they related to country of origin, production methods such as organic or ethical credentials such as Fairtrade) as a soft target for deception.
Italian olive oil is often cited in this context (including by Europol), and there is also growing concern around the legitimacy of some Manuka honey – indeed, The Grocer's edition this week features an in-depth investigation into the tangled mess that is Manuka labelling.
Elsewhere, Europol cites the case of a Belgian criminal network that managed to infiltrate legitimate supply chains to pass off bargain-basement wine as premium. "The wine bottles were filled at a legitimate bottling plant, but had the label 'mise en bouteille au chateau', indicating that the wine had been bottled at the production site – often an indicator of a high quality product," the Europol report says.
"This [group] had significant financial resources, including several chateaux in France, front companies in Panama, and real estate investments in France and Monaco. The core members of the group consisted of family members, who employed chemical, legal, financial and accounting experts."
Such cases highlight just how sophisticated today's food fraudsters are. These are not crude backstreet operators able to con only the misguided (or horrendously negligent) – these are shrewd, nimble supply chain managers in their own right.
"As counterfeiters look for new ways to expand their illegal businesses, the security of business supply chains becomes increasingly important," the Europol report warns. The food and drinks industry can be under no illusion: keeping the fraudsters at bay will require nothing short of total vigilance and the firmest of risk management.