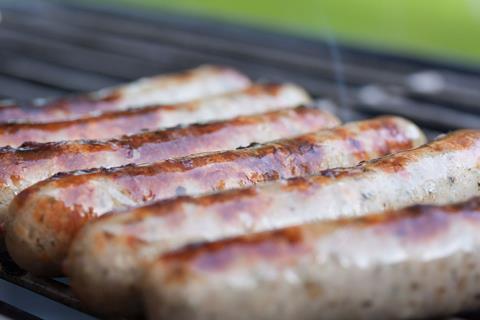 Food safety experts have reassured the public that pork products are safe to eat after media reports during the weekend claimed the hepatitis E virus could affect as much as 10% of sausages.

Citing Public Health England and FSA data, a report in The Sunday Times on 21 May suggested a mutant strain of hepatitis E (HEV) was now endemic in pigs and had led to a surge in infections since 2010.

The article warned consumers should "beware the full English", and pointed out the number of HEV cases had tripled to more than 60,000 people in Britain a year since 2010, while PHE data found the most serious instances of illness had risen by 238%, from 368 in 2010 to 1,244 in 2016.

However, a joint statement published today by the FSA, Defra and Public Health England said the risk of acquiring HEV from eating thoroughly cooked pork or pork products was low.

"As a precaution, the FSA advises consumers that all whole cuts of pork, pork products and offal should be thoroughly cooked until steaming hot throughout, the meat is no longer pink and juices run clear," the statement said.

Despite The Sunday Times article's connections to the traditional full English breakfast, the report also admitted consumers were more likely to have contracted the virus from imported pork, rather than British pork.
This admission was echoed by the National Pig Association, which cautioned the claim that up to 10% of sausages could be affected was based on research "from a limited sample size of 63 sausages from 11 batches" in samples collected in 2013 as part of a survey of UK slaughter pigs.

Of the six sausages found to contain a high-level presence of the virus, the NPA said five of these were from the same batch, and the origin of the meat in the sausages "was not known".

"In the UK, sausages with the Red Tractor logo are not permitted to include liver or offal, reducing the risk of contamination compared with countries where liver and blood sausages are popular," it said in a statement.

"Research at Public Health England has shown that the subgroup of hepatitis E causing the majority of human infection in the UK is not the same as the subgroup found in UK pigs," it added.

"AHDB Pork has commissioned a number of research projects to better understand HEV presence on British pig farms and the risk to public health. Further research and surveillance is required to determine the true cause of the rise in hepatitis E cases in the UK."