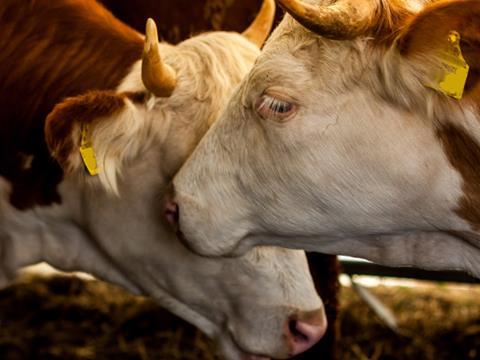 The FSA is set to ramp up animal welfare checks on the meat industry following a spate of high-profile exposés from animal rights campaigners.

New measures considered include increased use of unannounced audits; more regular reporting of industry welfare standards; and consumers being given more information about welfare to help them "make informed choices".

The proposals will be discussed at an FSA board meeting on 3 June.

In a paper to the FSA board, chief operating officer Jason Feeney said the FSA had carried out a series of unannounced inspections at slaughterhouses in the wake of animal welfare exposés this year. These had confirmed high levels of compliance, but the FSA was keen to strengthen its monitoring, recording and reporting.

Over the coming months, it would "look at" moving away from biannual surveys towards more regular reports; conducting more unannounced inspections, including on a "themed/targeted basis"; and sharing welfare information more widely.

"A key principle of the FSA strategy is that consumers have a right to make choices knowing the facts," Feeney's paper said. "As part of our work to improve animal welfare reporting, we will look at the opportunity to increase the information we make available to consumers in ways which support their ability to make informed choices."

One industry source said he agreed with the principle of consumers being given more information about welfare, but it was still unclear exactly how the agency proposed to do this.

Feeney's paper also revealed 53% of red meat slaughterhouses and 71% of white meat slaughterhouses UK now have some form of CCTV in place to monitor animal welfare, covering the vast majority of animals slaughtered in the UK. However, how CCTV is used remained inconsistent and "not all businesses are willing to share footage with officials", the paper said. An industry-wide protocol on CCTV is being developed to address this, and the FSA expects "that the protocol…will include a requirement to share footage with us".