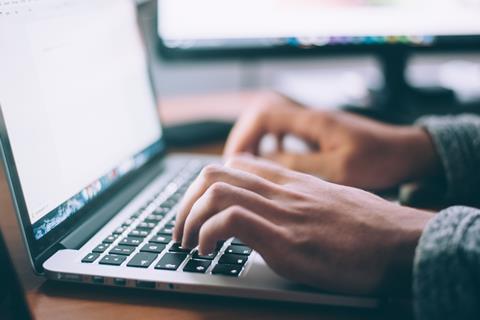 The FSA is planning to further bolster its food hypersensitivity strategy by creating a nationwide reporting system for foodborne allergic reactions.
Speaking at the FSA's first annual allergy symposium in London this week, chair Heather Hancock said the regulator was working on a uniform reporting system that would make it easier for people living with food allergies to report allergic reactions and near-misses across England, Wales and Northern Ireland.
Currently, allergic reactions to food are under-reported, partly because there is no uniform method of reporting incidents or sharing data. The methods that are available vary widely. Collectively, these problems are potentially creating avoidable risk to allergic consumers, delegates heard.
The FSA also wants to increase the amount of quality field-based data it receives regarding allergic reactions to food, in order to help shape policy and ultimately reduce consumer risk.
Hancock said phase one of the discovery had confirmed that existing reporting methods were insufficient.
Phase two involves developing ideas for how a reporting solution could meet user needs and provide the FSA with the information it needed. The discovery phase is due to finish next month.
The FSA wanted to create a system that would be "robust and rigorous" and would help frontline professionals tackle allergen incidents quickly, Hancock added.
"We want to make it easy for them to be able to do the right thing quickly, know how to log it and where the message will go so that the right action can be taken", she explained.
New legislation, dubbed Natasha's Law, will come into force by the summer of 2021 and will make it mandatory for food-to-go-businesses to use full ingredient labelling for all pre-packed for direct sale foods prepared on the same premises from which they are sold.
Information campaign
Hancock also revealed that the FSA would target 16 to 20-year olds as part of its public information allergy campaigns. The initiative will take place in the summer, following campaigns planned for food businesses from March onwards.
Speaking to The Grocer, she said: "Sixteen to 20-year-olds are on their first steps, they're leaving home, and we know that they take risks in everything they do because that is the nature of the physiological change that they're going through. That's why with that particular risk group, we think we need to tilt more towards protecting them."
She added that groups usually considered more vulnerable – pregnant women and the elderly – were "in almost all cases well-established adults able to make an informed choice or there's somebody looking after them".
Hancock, who will step down as chair of the FSA later this year, also called for resolution on the issue of precautionary allergen labelling on food.
"We have to tackle this issue", she insisted. "We need to work together to get some better definition and levels of confidence about what that means. That leads into giving the consumer consistent language, so it's not a matter of interpretation product by product."
She had "consistently" heard suggestions of potential symbols for food carrying allergens, though this would be difficult to regulate, Hancock suggested.
The topic would progress "further and faster if patient groups, industry and [the FSA] are all working together and saying what's going to be a good practice to adopt".