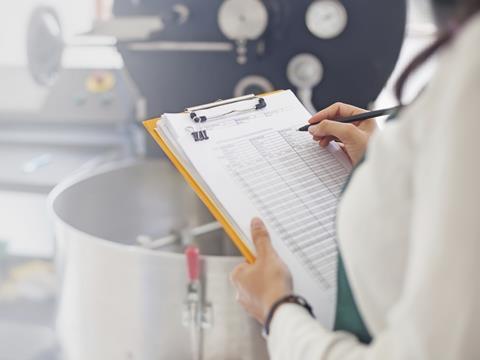 The FSA has admitted some major food retailers and suppliers may no longer face official inspections under its plans to rip up the cash-strapped system of local authority-led regulation.

The agency this week published a document clarifying its plans for an overhaul of the UK's food regulatory system by 2020, under its Regulating our Future strategy. It confirmed the go-ahead for controversial plans to use private auditing systems already used by big operators, including Tesco. The retailer has been assisting it in developing plans to replace the FSA's "unsustainable" inspection system.

Some businesses would enjoy a reduced level and frequency of inspection from authorities, the FSA said.

'For some businesses, the risk will be so low that they do not merit inspection,' added the FSA document. 'For others, inspection could be more intrusive and rigorous.'

The FSA also said it was working with the Department for Business, Energy & Industrial Strategy to develop a national inspection strategy for food. Multi-site operators showing robust levels of compliance would benefit from reduced local authority inspections at individual outlets. However, businesses that failed to perform would face national rather than local scrutiny when things go wrong. "Rather than a single outlet being the focus of extra attention to get things right, it will be the whole business that needs to respond effective," it said.

The proposed regime will also see the FSA set clearer standards on food safety, enhance the registration system for UK food businesses, and give it more oversight over local authority and private assurance schemes.

FSA chairman Heather Hancock stressed the new regime would not compromise consumer safety. "This system offers more certainty, more oversight, more accountability and more evidence. It is about strengthening the regulatory regime," she said.

Reducing the inspection burden on compliant businesses would free up resources for regulators to pursue those who were not complying, she added.

Food businesses will be charged for cost of delivering the new regime in the future, the FSA document confirmed, but Hancock insisted this was in line with wider government policy on recovering the cost of regulation. "We are designing a system which, when that requirement to charge ramps up, is more cost-effective," she added.

All elements of the new regime will be in place by the end of 2020. - including how segmentation would work and how it would "ratchet up our own oversight and assurance," said Hancock.

She insisted all of the proposals for the new regime were "absolutely Brexit proof", meaning the reform could go ahead no matter the outcome of Brexit negotiations.