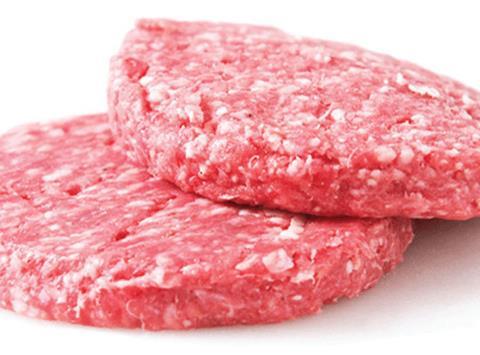 The FSA has been urged to "take ownership" of testing for adulterated meats following a BBC investigation which revealed more than a fifth of meat samples across the UK contained traces of DNA from other species.

The BBC investigation, based on a Freedom of Information request to the FSA, found that 145 meat samples out of a total of 665 tests undertaken by local authorities in England, Wales and Northern Ireland last year contained traces of DNA from animals not declared on the label.

Some 73 contaminated samples came from grocery retailers, including three classed as supermarkets or convenience store retailers, while 50 came from restaurants and 22 originated from manufacturing or food processing plants, the BBC said.

Meat labelled as lamb was most likely to contain traces of other animal DNA.

However, the FSA refused to "name and shame" any offending businesses, and the amount of information on each test varied wildly, dependent on which local authority undertook the testing. Additionally, less than half of all local authorities actually submitted data on sampling last year, the data revealed.

Just over five years after the horsegate scandal, this pointed to a potentially far deeper issue regarding undetected adulteration, suggested British Meat Processors Association CEO Nick Allen, who called on the FSA to consider taking control of testing.

"This is frustrating, particularly as a lot of our members have been doing an awful lot to stop this type of thing happening," Allen said.
It was "concerning there is so much inconsistency in the results across the country," he added, pointing out certain local authorities were particularly hampered by public sector cuts, which in turn affected their ability to resource their trading standards operations.

"Consumers need that consistency of testing to build confidence in the food chain, so I think it would be logical if the FSA brought it all under one roof. They would then have ownership of it."
Big concerns

Allen's comments were echoed by Eoghan Daly, senior manager in forensic and counter fraud services for Crowe UK, who noted the fact less than half of local authorities had submitted data on sampling to the FSA meant "we only know half the story on adulteration".

The BBC investigation may have exposed the "nature of the fraud, but it hasn't exposed the extent of it", Daly said. "The FSA, and particularly the National Food Crime Unit, should start flexing its muscles on this. It just reconfirms suspicions that trust in the meat sector has fallen through the floor."

However, Norman Bagley, policy director of the Association of Independent Meat Suppliers, said giving the FSA more responsibility over testing, while taking it away from local authorities, would be "logistically difficult" and hugely expensive. "There would be serious upheaval from a regulatory point of view."

The FSA declined to comment on whether it would favour additional testing responsibilities, but stressed the inconsistencies in sampling data were the result of the sampling priorities of individual local authorities.

"The number of unsatisfactory samples is a result of this targeted approach where businesses which don't comply are sampled multiple times, and the figures are not representative of the wider food industry," a spokesman said.

"Where problems are found, local authorities can consider appropriate action to protect customers and improve compliance, which may include a formal warning or taking enforcement action such as prosecutions or cautions."