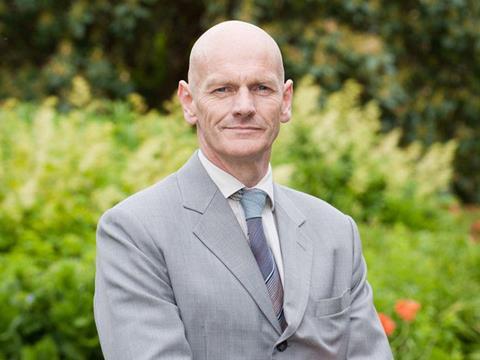 A year on from his post-Horsegate review, Professor Chris Elliott is warning it is "back to the bad old days" for parts of the red meat sector, with aggressive buying practices creeping back in.
In recent weeks, a growing gap had opened up between the price of UK beef at commodity level and prices paid by consumers, both in retail and in foodservice, Elliott told The Grocer, adding there was now a shortage of UK beef supply to meet some specifications. "The cost of beef animals in the UK is very high, there's a shortage of supply to meet some specifications," he said. "There are 30% fewer cattle in the UK than there were 20 years ago, and yet everyone is saying they are buying British." Elliott added the exchange rate between sterling and the euro had also put additional pressure on the meat market.
"What I am hearing from some people anecdotally is that it's back to the bad old days in red meat," he said. "Very short-term contracts and buying at below-market prices."
Elliott said he did not believe this raised the risk of Horsegate-style adulteration - DNA testing was too widespread now - but warned origin fraud was a growing concern. "I am hearing rumours about more meat coming into the UK from Europe and outside Europe to make up a shortfall in supply."
He also said while the mults had generally done a good job of weeding out aggressive buying practices, the message had not yet got through everywhere. "Some people still have not got it into their heads that very aggressive purchasing is not good for anyone," he said. "When you are overly aggressive in negotiations, it can push people into cutting corners."
Elliott singled out foodservice supply chains as potentially more exposed. "The big mults have been doing a lot to change the style of how they purchase," he says. "They have also been actively de-listing to reduce the complexity of their supply chains and the number of people they have to deal with. Most of the mults control their supply chains very, very tightly now; they are incredibly risk averse and are putting substantial resources into supply chain control. But there's less transparency in foodservice. I get the sense many supply chains in foodservice are still paper-based and therefore much more difficult to control. Not because of a lack of interest or importance but due to limited resources being made available."
Professor Elliott was appointed by the government to conduct a review of the integrity of UK food systems in the wake of the 2013 horsemeat scandal, and his final report was published in September 2014. His key recommendations included the establishment of a UK food crime unit, a move to more unannounced audits, a culture change among retail buyers to avoid overly aggressive negotiation tactics, and better information sharing between industry and regulators like the Food Standards Agency.
Elliott said he was encouraged overall with the changes he had seen in the food industry following his report, though the pace of change had sometimes been slower than he expected. "Things have been happening incredibly slowly. What I thought would take three to six months ended up taking a year or more."
In addition to aggressive buying practices creeping back in to some supply chains, too many repetitive audits remained an area of concern, he said. "His review recommended audits be simplified and better coordinated to ensure suppliers weren't unreasonably burdened with duplicate audits. But in many cases auditing still remained more complex and complicated than necessary, Elliott said.
On a more positive note, Elliott highlighted information sharing as an area where significant improvements had been made. "I hear there is much better exchange of information between businesses," he said. "The recent cumin/paprika scare is a good example - companies were aware of the problem very quickly because information was being shared widely."
"However there still isn't quite enough information being shared between industry and the FSA - I think industry still doesn't trust the FSA enough to pass information on. Hopefully this will improve with time."
Elliott added: "Overall, we are much better protected today; there is much more vigilance." And Elliott added 'we need this vigilance as food fraud can affect virtually every commodity in one way or another."