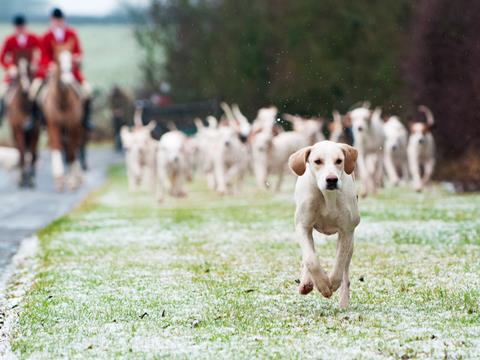 Animal welfare and the environment could prove a particularly fertile battle ground for whenever the next election arrives, after the Labour Party unveiled a 50-point draft document titled Animal Welfare For The Many, Not The Few.
In surprisingly detailed proposals that appear to be heavily influenced by Labour leader (and noted vegetarian) Jeremy Corbyn, Labour today set out its plan to revolutionise how food is farmed, slaughtered, processed and transported.
Among a raft of proposals, a Labour government would ban the live export of animals for slaughter and fattening, and introduce mandatory labelling on meat denoting its country of origin, method of production and (doubtless in a nod to certain elements of the right-wing press) even the method of slaughter – be it stunned or non-stunned.
And in a move likely to put the fear of god into ardent Francophiles, chefs and closet fans, it also intends to ban the controversial import of foie gras into the UK.
Labour also has plans to introduce mandatory CCTV in all slaughterhouses (however, the government has already announced similar plans), while its proposals also reinforce the party's long-held ambition to bring an end to the government's controversial badger cull, in addition to ending the use of cages on British farms, banning sow farrowing crates, and consulting on the expansion of so-called 'mega-farms'.
This is a document heavy on rhetoric and emotive language. Labour is at pains to outline its intention to design post-Brexit farm subsidies that move away from intensive "factory farming" and bad environmental practices (though this particular position looks remarkably similar to Michael Gove's promise of a green Brexit).
And there's much more. Labour also wants to enshrine animal sentience in law, consult on the creation of National Marine Parks, ban the intensive rearing of game birds for shooting and appoint an animal welfare commissioner to ensure government policy across Whitehall is "continually informed by the latest scientific evidence on animal sentience".
Michael Gove has proved a far more vocal and arguably effective environment secretary than his two most recent predecessors. But some commentators have suggested Labour's document represents a shrewd move to capture the middle ground from a Tory party still at odds over whether posh people should be allowed to hunt foxes.
'Science and evidence'
The NFU was diplomatic when I asked for its views, with the union's deputy president Minette Batters saying any animal welfare regulation or legislation "must be based on science and evidence" to ensure it is effective.
"We'll have this at the forefront of our mind and look forward to responding to this consultation in greater detail," she added.
But given the experience of former shadow farming minister Huw Irranca-Davies – who was given a rough ride at the NFU conference three years ago when he outlined Labour's continued support for a ban on the badger cull – I would imagine the union's membership will have quite a lot to say on the proposals, not least the party's use of the controversial term "factory farm".
Nonetheless, it's an ambitious document, with elements sure to find favour among voters far and wide. It very much throws down the gauntlet to the Tories over how they see the post-Brexit food and farming industry. Roll on 5 May 2022.