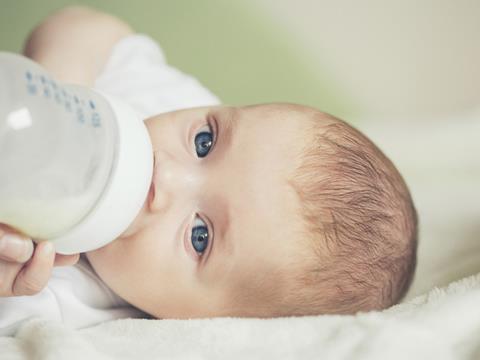 No UK products have been affected by the salmonella scare that has led to a global recall of more than 600 Lactalis infant formula products, the FSA and Lactalis McLelland have both confirmed.
An outbreak of salmonella traced to Lactalis products manufactured in Craon, north-west France was first reported by the French government's consumer protection agency DGCCRF on 2 December. An initial recall of 12 products was extended yesterday (10 December) after additional cases were detected.
A total of 26 French children had now been reported ill from the outbreak of the agona strain of salmonella, the DGCCRF said, with French minister for the economy and finance Bruno Le Maire adding Lactalis' initial efforts to contain the outbreak "were not likely to control the risk of contamination".
As a result, the recall has now been extended to a total of 620 products (with use by dates ranging from 2018 to 2020), including own label infant formula and those sold under French brands Picot, Celi and Milumel.
Products have been withdrawn from sale across France and banned from export as part of the updated order.
A handful of products sold under the supplier's French brands are available on UK websites such as Amazon. But despite initial media reports linking the recall to the UK, no products sold through Lactalis' UK division Lactalis McLelland had been affected by the salmonella outbreak, group MD Mark Taylor told The Grocer.
"None of the products in our supply chain have been affected, so our customers and consumers can be assured we have not been impacted by this quality issue," he said.
His comments were echoed by the FSA. "This issue has been flagged up with our incident team, but the UK has not been affected," a spokesman said, adding the majority of products had been destined for Africa. "We're monitoring the situation," he added.
The global recall had affected some 7,000 tonnes of product, Lactalis spokesman Michel Nalet told AFP. However, the supplier was unable to say how much product remained on the market, how much had been consumed, or how much was still in stock.