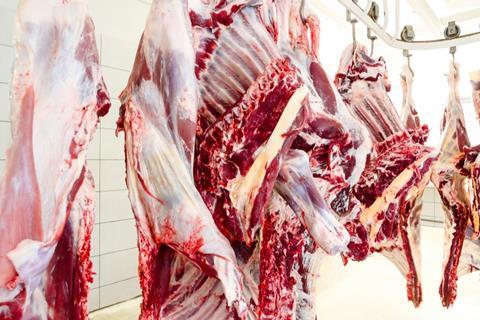 A meat wholesaler has had its fine for failing to remove "specified risk material" from carcases increased by a court after its appeal against the penalty was rejected.
Preston-based Bowland Foods received a £44,800 fine in May after an unannounced 2018 FSA inspection to the company's meat-cutting plant discovered it had breached regulations designed to protect humans from livestock diseases such as BSE.
However, at a hearing at Preston Crown Court on 15 August, Bowland Foods' appeal was dismissed. Its fine was increased by £25,000 as the severity of the offence was deemed to have been set too low.
"This significantly increased fine further underlines just how seriously breaches of public health regulations are taken by ourselves and the courts," said Martin Evans, head of field operations at the FSA.
"It is vitally important for consumers and the wider industry that regulations such these are followed and that public health is protected."
Bowland Foods had breached the Transmissible Spongiform Encephalopathies (England) Regulations 2010.The FSA found it had failed to remove risk material from 33 carcases in 2017.
These rules require meat processors to remove and dispose of specific animal body parts before they enter the food chain, to reduce the risk from brain diseases to which cattle, sheep and goats are vulnerable.
One such disease is BSE or 'mad cow disease', which has been linked to Creutzfeldt-Jakob disease – a fatal degenerative human brain disorder.