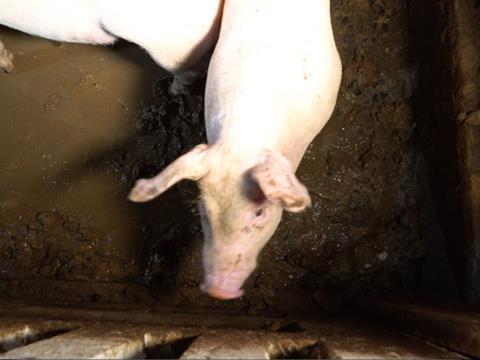 Morrisons has underlined its commitment to animal welfare amid reports of neglect at one of its suppliers' farms.

The retailer and Amazon stock chorizo and cured meat products supplied by Spanish company El Pozo, which came under fire on Sunday following an exposé on Spanish television. A documentary, filmed in conjunction with animal rights group Animal Equality, showed pigs in squalid conditions on a Murcian farm linked to the meat giant.

Animal Equality also reported animals with infected abscesses, large hernias, severe deformities and open ulcers covered with flies and larvae. The NGO reported the pigs were not receiving veterinary care and were living in pens alongside decomposing carcases, while skips were overflowing with dead animals. The emaciated pigs were also being trampled and cannibalised by one another after being starved for days, claimed Animal Equality.

However, Morrisons said El Pozo had ceased its trading relationship with the farm, Hermanos Carrasco, which had supplied its Cefusa subsidiary. Both Morrisons and Amazon continue to stock El Pozo products. Amazon had declined to comment at the time of publication.

"The welfare of animals is extremely important to us. The images in this video are deeply distressing and we are concerned to see the condition of these pigs. El Pozo have been clear that they stopped taking any animals from this farm last year," said a Morrisons spokesman.

Executive director for Animal Equality UK Toni Shephard called on Morrisons and Amazon to pull El Pozo products in response to the welfare conditions exposed.

"I have seen skips overflowing with piglets before, but never pigs near slaughter weight," she said.

"Those poor pigs would have been in sheer agony for weeks on end. This level of negligence and cruelty on any farm, let alone one in the EU, is an absolute scandal."

El Pozo defended its practices following the broadcast in a statement (translated), which stressed the images shown in the documentary and in a video released by Animal Equality did not show general livestock population, but ill animals that were being housed under observation.

"The animals that appear in the images of the report would never enter the production chain of El Pozo. The controls stipulated by Spanish legislation and by the company itself make this possibility unfeasible," it said.

El Pozo, which has a presence in 82 countries and employs in excess of 4,200 people, also pointed to more than 20 documents certifying its compliance with health, food safety and animal welfare requirements to Spanish and international standards, including certification from the British Retail Consortium.