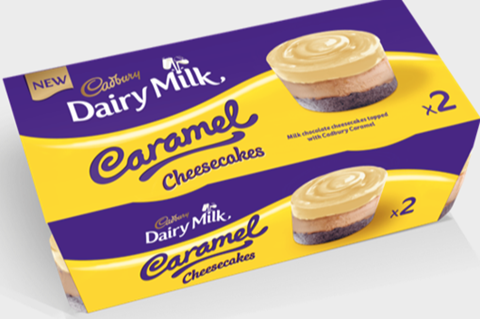 Müller has recalled batches of Cadbury's desserts made at its Minsterley plant in Shropshire, due to the possible presence of listeria in its products.
The dairy giant said it had recalled batches of Cadbury Caramel Cheesecake (2x85g) and Cadbury Dairy Milk Cheesecake desserts (2x85g) – made under licence from Mondelez – carrying use-by dates of 5 June, 6 June and 11 June.
Müller stressed the recall was an "isolated incident" with no other products made at the plant affected by the recall. However, it has halted production of the desserts, pending an "extensive investigation into its root causes".
A Müller spokesman said it suspected the contamination had originated in an ingredient from an external supplier that was exclusive to the two Cadbury desserts, and had been picked up following routine testing.
He added there was "no suggestion the factory is the cause of the contamination", while the supplier was in "ongoing discussions" with brand owner Mondelez.
"We will be investigating the supplier related to this ingredient, and will only restart production once we identify the root cause," he said. Any decision on changes within its supply chain would only be taken once Müller understood what happened, he added.
An FSA spokesman said the regulator had not received any reports of illness linked to the recall, to date.
Symptoms caused by listeria monocytogenes can be similar to flu and include high temperature, muscle ache or pain, chills, feeling or being sick and diarrhoea. However, in rare cases, the infection can be more severe, causing serious complications such as meningitis.