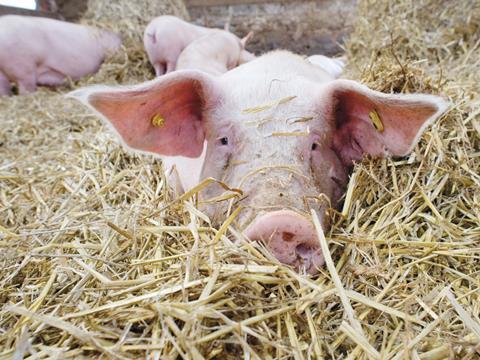 UK pig producers fear losing access to key export markets such as China after "misleading" media reports linking pork to hepatitis E were published last weekend.

National Pig Association CEO Zoe Davies said negative publicity created by the coverage could derail pork exports, citing a similar situation in 2014, when Chinese authorities prompted UK suppliers to temporarily halt pork exports over alleged links to hepatitis E (HEV).

China would likely take a dim view of the reports, Davies suggested. "They sent a letter in 2014 outlining concerns when links to HEV first emerged, and this led the UK to voluntarily restrict exports," she said. "They were ultimately happy after we went out to China to see them, but there's nothing to say they won't look at it again."

A Sunday Times article suggested a mutant strain of HEV was now endemic in pigs, had led to a surge of infections since 2010, and could affect as much as 10% of sausages. While pointing out people were more likely to contract the virus from imported pork, the report, widely picked up by other media, also warned consumers to 'beware the full English'.

The data used in the report had been published previously, Davies said, but the ensuing media storm led the FSA, PHE and Defra to publish a statement on Monday reassuring consumers British pork was safe.

"The media can put these unfounded claims out there but the knock-on effects for exports could be devastating," Davies said.