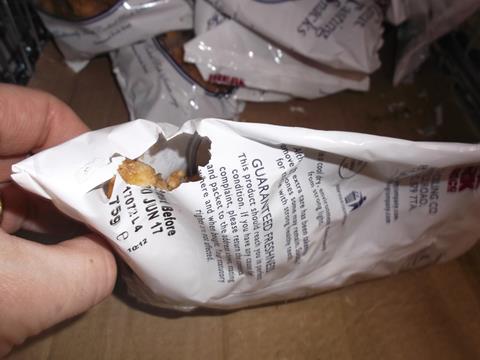 Poundworld has been hit with a £350,000 fine over a sustained mouse infestation which contaminated food on sale with mouse droppings.

Slough Borough Council in Berkshire found the town's branch to be infested on two separate occasions, in October 2016 and May 2017.

The store was issued with a caution after the first incident and closed voluntarily to address the problem with council advice.

But after the branch reopened the council received a complaint from a member of the public of mice in the store. The inspection in May followed a second caution and uncovered bags of pork scratchings on sale to the public with mouse damage and contaminated by urine and droppings.

Poundworld did not attend a hearing at Slough Borough Council on 3 August. The discount chain entered administration on 11 June and is this week in the final stages of closing its 335-store estate, with the last set to shut their doors on Friday (10 August). The Slough branch closed in July.

The fine is the highest for food hygiene offences in Slough's history, according to the council, which was also awarded £2,923.25 costs at the hearing.

A council spokeswoman said it seemed unlikely either the fine or costs would be recovered. "We'd like to think so but it seems highly unlikely," she said.

"Ultimately, this is a big warning to businesses that we're taking this very seriously and the fines are going up, particularly for large businesses."

Councillor Pavitar K Mann said: "I dread to think how many people may have bought contaminated food from this store, and hopefully this large fine will serve as a warning to other businesses in Slough thinking of ignoring food hygiene regulations."

It's not the first time Poundworld has made headlines for mouse infestations, nor the biggest fine received by the retailer. In March this year the firm was hit with a £660,000 fine for food safety offences after inspectors found a mouse infestation at the Croydon branch in London.