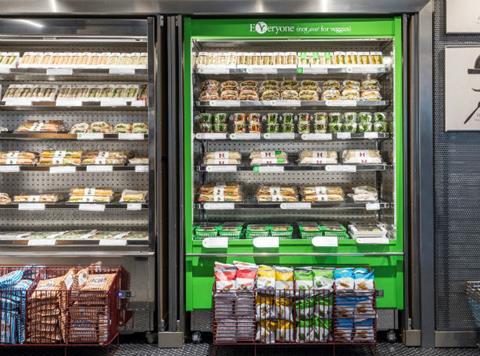 Pret a Manger has vowed to list all ingredients, including allergens, on its product packaging following the inquest into the death of a teenager who collapsed on a plane after eating one of its baguettes.

Natasha Ednan-Laperouse collapsed on a British Airways flight from London to Nice in 2016 after eating a Pret artichoke, olive & tapenade baguette she bought at Heathrow Terminal 5. The inquest into her death concluded she suffered a severe allergic reaction to sesame seeds baked into the dough, which weren't listed on the label.

Under current UK law, premises that make food fresh on site aren't required to label individual products with allergen information. Pret chose to display stickers on fridges and around stores advising customers to ask staff about allergens.
However, the coroner overseeing the inquest into Ednan-Laperouse's death branded Pret's allergen information "inadequate", and the sandwich chain this morning pledged to overhaul its policy and campaign for stricter laws on allergen labelling.

Chief executive Clive Schlee said Pret would start trialling full ingredient labelling on all products made in store from next month, with plans to roll it out to all UK shops "as quickly as possible". The labels will list all ingredients, including allergens.

In the meantime, Pret will ensure prominent warning stickers are placed on all individual freshly made products, as well as increasing the number of allergen warning signs in shops.

The chain will also improve its complaints handling procedures to "ensure allergy-related incidents are immediately escalated and reported on within 24 hours", and has pledged to campaign "to secure the legislative change necessary" to better protect people with allergies.
"I want to say again how deeply sorry we are for the loss of Natasha," said Schlee. "I said we would learn from this tragedy and ensure meaningful changes happen. I hope these measures set us on course to drive change in the industry so people with allergies are as protected and informed as possible. Nothing is more important to Pret right now."
Legislation change

It comes as the government has confirmed it will look again at allergen labelling laws, with Defra poised to inform the European Commission of its intention to introduce national measures ahead of Brexit.

"We are currently reviewing our approach to food labelling to give consumers more information," said environment secretary Michael Gove.

"A critical part of that is looking very closely at how we can improve and strengthen domestic regulations to make sure all UK consumers have complete trust in the food they are eating."