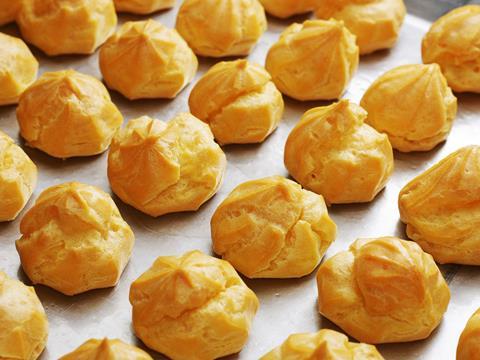 Four more products have been withdrawn over fears they might contain the pesticide fipronil, including a line of waffles sold in Morrisons.
Six-packs of Wafel Janssen B. V. toasting waffles with a 'best before' date of 22 September 2017 are being withdrawn, the Food Standards Agency said today, along with three profiterole lines supplied by Pidy UK to catering outlets and cash & carries. The full list of withdrawn products can be viewed here.
It was "very unlikely" the products posed a risk to public health, the FSA said, but fipronil was not authorised for use in the food chain, and any potentially exposed products therefore needed to be withdrawn. Under guidance issued in late August, the FSA is requiring food businesses to withdraw products from sale if the amount of implicated egg is more than 15% of the final product.
"There is no need to change how you buy or consume eggs," the FSA said. "The FSA continues to work with the European Commission and we are being updated on investigations by other member states as further information comes to light. As a precaution, UK-laid eggs continue to be tested for the presence of fipronil, and all results so far have been clear."
This latest round of withdrawals takes the total number of products that have so far been withdrawn in the UK to 69.
The scandal erupted at the end of July, when Dutch investigators discovered the fipronil insecticide had been illegitimately used in a cleaning product to treat red mite in poultry houses. The poultry was then sold to about 180 Dutch farms, with the contaminated eggs sold across Europe and as far as Asia.
Pidy UK responds
Pidy UK, the company that supplied the three profiteroles products that have been withdrawn, said it took action as soon as the fipronil issue came to light earlier this summer.
"We conducted comprehensive testing across our full range of ready-to-fill pastry products, in accordance with the guidelines produced by the Food Standards Authority," said general manager Robert Whittle. "This testing highlighted that three batches of just one product within our range (profiteroles), contained very small amounts of Fipronil, slightly above the detection level. Based on these tests, we took responsibility, undertaking an extensive traceability exercise and contacting the affected customers to ensure the concerned products were removed from sale."
Before it re-started production on 21 August, comprehensive checks were run on its egg supply chain and its suppliers, Whittle added. "Where necessary, we opted for new suppliers."
Pidy also reiterated that, as per the FSA's statement, it was very unlikely the products posed any risk to human health.