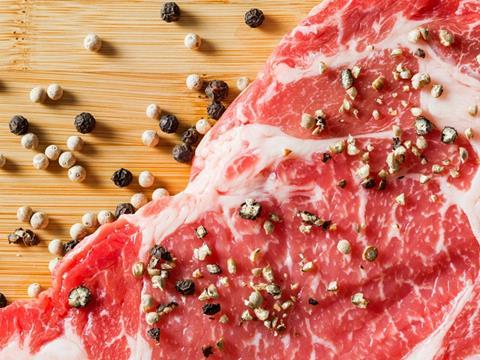 Meat supplier Russell Hume has moved to defend its reputation after the FSA launched an investigation over alleged instances of "serious non-compliance with food hygiene regulations".

The Derby-based business, which supplies meat, poultry and game products to the foodservice sector, became the latest meat company to be embroiled in a food scandal on Wednesday, after The Sun reported pub chain Wetherspoon had pulled its meat products from sale over "quality issues".

The FSA and Food Standards Scotland subsequently announced they had launched a joint investigation into the business. They ordered a halt to production and distribution at its six factories, after stating Russell Hume was "unable to demonstrate compliance with food hygiene rules at its locations".

It is understood the FSA's concerns surround the labelling of meat products. Russell Hume's website went offline soon after The Sun story was published, while its phone lines remained unanswered.

However, the supplier said the FSA's actions had come as a "serious shock" in a statement today (25 January).

"We are well aware of the strict controls over the sale and supply of food and have been subject to regular FSA and other agency visits and audits - where our practices and compliance have never been challenged like this," it said.

"Our customers are at the heart of our business and there has never been a suggestion of any Russell Hume-supplied product causing illness," the company insisted.

"Unfortunately, the FSA actions and its notice [of the launch of its investigation] have created a very difficult impression," it said, adding that the business was "co-operating with the investigation", while noting its 50-year "unblemished record".

The FSA said it was concerned about "the poor practices in place at their premises, so that is why we have taken proportionate action to ensure no meat can leave their sites at present". Investigations were ongoing at the time of publication.

The action follows a major breach of food safety regulations by poultry giant 2 Sisters Food Group last September, which ultimately led CEO Ranjit Singh to be summoned by the Commons Efra Committee in November.

Other meat suppliers were quick to offer their services to customers of Russell Hume yesterday, with the company also known to supply schools and care homes.


If you are a Russell Hume customer looking for fresh meat we are able to supply a full range of cuts, all fully accredited , schools hospitals nursing homes caterers etc across East Anglia #russell hume#butcher#caterer#foodservice

— Nick Stratton (@BrookStreetNick) January 24, 2018
Any @RussellHume customers looking for an emergency delivery please give us a call 01626 833366. We have Bacon, Sausages @Westaways & Burgers in stock available for delivery #russellhume

— MJ BakerFoodservice (@mjbfoodservice) January 24, 2018
Industry reaction to the FSA's investigation has ranged from concern to anger.

One senior meat industry source told The Grocer "this is just what we need after the effing 2 Sisters scandal", while Kath Dalmeny, CEO of food and farming alliance Sustain, called for tighter regulation of the sector.

"There has been a nasty trend over the past decade for policymakers and the government to dismiss food standards as 'red tape', to push for industry self-regulation and private inspection, partly as an excuse to slash vital food safety budgets," she said. "For food standards, especially in the meat industry, this is simply unacceptable."