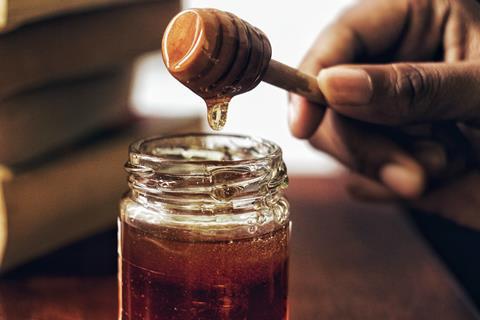 Tesco own label honey has been taken off shelves after tests reportedly showed the product had been bulked out with cheap syrups made from ordinary sugar.
The National Food Crime Unit is reported to have launched a probe, after tests carried out on behalf of Trading Standards in Richmond, London, found the contamination.
The unit was created following the 2014 scandal that found horsemeat in burgers and ready meals.
A spokeswoman for Richmond Council told The Sunday Times: "The findings of the analysis is that there is likely to be adulteration with non-natural products.
"This could indicate a more widespread issue with adulteration of honey. The results have been passed to the Food Standards Agency and the National Food Crime Unit to follow up with Tesco."
A spokesman for Tesco said: "Tesco brand honey is 100% pure, natural and can be directly traced back to the beekeeper.
"We carry out regular tests to ensure our honey is fully compliant with all legal requirements.
"We have not been made aware of any investigation by the Food Standards Agency's National Food Crime Unit and we understand that the local authority is also not conducting any investigation.
"However, as a precautionary measure, we have temporarily withdrawn the product to conduct further tests."
However, Professor Chris Elliott, who led the investigation into the horsemeat scandal, is now calling on Tesco to "act fast and take the honey off the shelves".
The FSA said it was "aware of these reports" and was "looking into them".