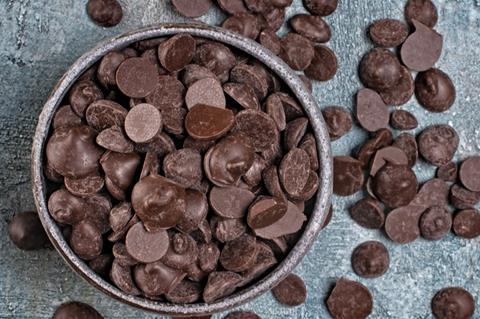 Waitrose has recalled its Cooks' Ingredients Dark Chocolate Chips and Dark Chocolate Chunks after undeclared milk was found in them.

Batches of the 100g items with all best before dates were found to contain milk, which was not mentioned on the packaging.

The Food Standards Agency said the upmarket grocer's failure to list milk as an ingredient means the products are a possible health risk for anyone with an allergy or intolerance to milk or milk constituents. It therefore urged customers who have such an allergy or intolerance to not eat the chocolate chips and chocolate chunks, and instead return them to a Waitrose branch for a full refund.

Waitrose has put up point of sale signs in its stores advising customers why the chocolate has been recalled, and telling them to package up the items before returning them to any of its stores for a refund. The recall will also appear in next week's issue of its Weekend magazine.
"While these products do not contain milk as an ingredient, the supplier that produces them recently notified us that some packs may contain traces of milk due to being created in a factory that also manufactures milk-based products," a spokesman for Waitrose told The Grocer. "As soon as this was brought to our attention we recalled the products and emailed all customers that we have records of having purchased it. We have also notified the FSA, Anaphylaxis Campaign and informed our Trading Standards Primary Authority as an extra precaution to ensure other retailers are aware as they may be affected too. We're very sorry to our customers for this."
No other Waitrose products are known to be affected.