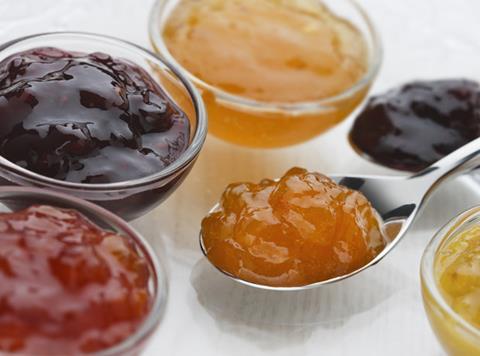 The major recall of own-label yoghurts to hit Tesco, Sainsbury's, Asda, Waitrose and Co-op this weekend has been traced back to a problem at a supplier of fruit conserves, the manufacturer of the yoghurts, Yeo Valley, has said.
Twenty-three SKUs made by Yeo Valley – mostly own label but also including a Collective Dairy line - are being recalled amid fears they might be contaminated with fragments of rubber.
The company said a piece of rubber was found in a fruit conserve supplied by one of its suppliers. "The supplier has identified the cause and has identified all fruit conserves, an ingredient used in fruit yoghurts, that may be affected. Whilst the risk is considered to be low, as a precaution, we will be disposing of any potentially affected yogurts that have not yet been dispatched, as well as recalling the relevant batches of products from those affected retailers. Food safety and quality are paramount to Yeo Valley. We are working with the Food Standards Agency and the supplier in question to ensure it does not happen again. We would like to apologise unreservedly to all customers."
Yeo Valley also stressed that none of its own Yeo Valley-branded products were caught up in the recall.
The full list of products affected by the recall can be seen here.
Collective Dairy co-founder Amelia Harvey added the recall was an "isolated incident" which had only affected its Wild Blueberry yoghurt. Yeo Valley - which produces all of its gourmet yoghurt range - was a "fantastic, family-owned and trusted West Country producer", she insisted.
"When The Collective started up in the UK five years ago, we were on the hunt for a manufacturing partner that could help us bring our special recipe to life and from then, they've helped us immensely on our journey of bringing our recipes to life and into the market," Harvey said.