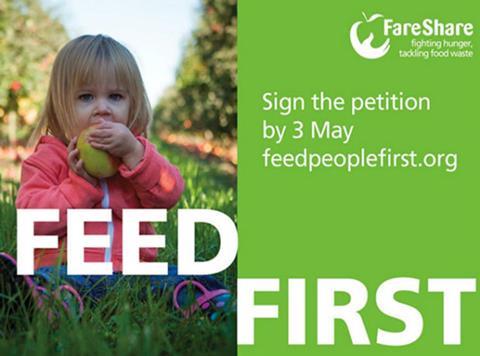 There's only a few day left to sign The Grocer's petition to get more edible surplus to UK charities.
With 10,000 signatures thegovernment will be forced to respond to our call for a small amount of funding that could unlock access to hundreds of thousands of edible surplus currently being wasted.
But you only have until Thursday 3 May 2018 to help us achieve our target by signing up.
Currently only 47,000 tonnes of at least 270,000 tonnes of edible surplus is heading to UK charities, with the remainder binned, burned or fed to animals, as a result of the high costs of redistribution. It can cost businesses up to £100 per tonne to sort, store and deliver surplus food – a sum prohibitive to many smaller retailers and manufacturers – leading them to dispose edible food via the likes of anaerobic digestion, which can offer far more competitive rates.
Working closely with the UK's largest redistribution charity FareShare, The Grocer's proposal would see an investment of only £10-15m per year by government double the access by UK charities to this edible surplus, by compensating businesses directly for the cost.
"It's completely wrong that we have a situation where it's cheaper to send thousands of tonnes of good edible food to anaerobic digestion plants or to animal feed, when there are millions of people experiencing food insecurity and regularly skipping meals across the UK right now," says FareShare CEO Lindsay Boswell. "Food waste is something that no one wants, especially when there is a simple solution, so we urge everyone to sign the petition and help feed people first."
● Sign our petition and help fund the cost of redistributing more edible surplus food to charity.