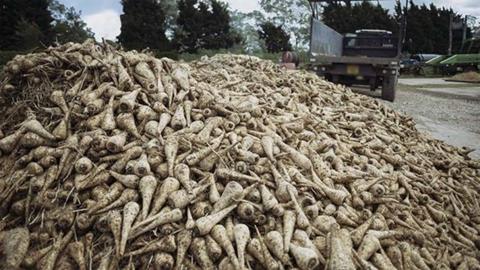 Campaigners have called on EU bosses to show greater courage in their efforts to tackle food waste, as talks on the future of policy got under way this week.

The three-way negotiations, involving the European Parliament, the European Council and Commission, began on Tuesday, as the organisations try to thrash out a final compromise agreement.

In March 2017, following massive pressure from campaigners, the European Parliament voted to introduce farm-to-fork targets to reduce EU food waste by 30% by 2025 and 50% by 2030.

The Parliament also voted to call on the Commission to consider making the EU-wide food waste reduction targets legally binding by 2020, and to support a food waste hierarchy to prioritise food waste reduction and redistribution to charities over other uses such as anaerobic digestion.

However, to the anger of campaign groups, the Council and Commission have pushed for non-binding farm-to-fork targets, which do not include the food waste hierarchy.

More than 50 organisations from 18 EU countries and over 70,000 people through Change.org and Global Citizen petitions have backed a campaign started by campaign group This Is Rubbish, calling for the more ambitious targets to be adopted.

Martin Bowman, campaigner for This Is Rubbish, said: "After years of negotiations, the final showdown is beginning to decide on the next 14 years of EU food waste policy, and it's all to play for.

"We condemn the weakness of the European Council and Commission's positions on food waste, and urgently call on them to up their ambition and unite behind the European Parliament's ambitious food waste proposals. Binding farm-to-fork food waste targets are vitally needed to face the urgent challenges of climate change, land and water depletion, and food poverty.

"Targets to halve EU food waste by 2030 vitally need to include the whole supply chain from farm to fork, because up to 59% of the EU's food waste occurs on farms and in factories, before it gets to the retail shelves. We need the Commission to review making these targets binding by 2020 to ensure member states take them seriously and we don't end up with tokenistic action."

The negotiations are estimated to go on for the next two months.