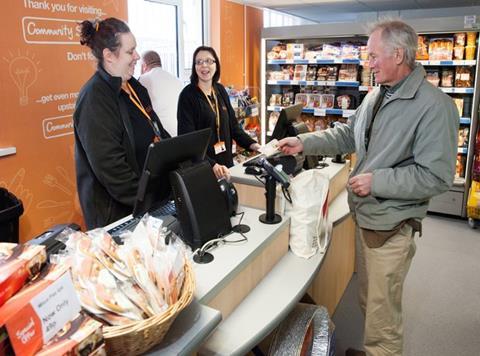 Waste collection giant Biffa is buying the UK's biggest surplus food redistributor, Company Shop Group, in a deal worth £82.5m.
The FTSE 250 giant, which runs collection, recycling, treatment, disposal and energy generation operations, said it planned to leverage its scale to expand Company Shop's commercial redistribution capacity.
The Grocer understands Biffa beat off rival bids from private equity investors to secure the deal, which comes ahead of government plans to consult on mandatory reporting of food waste later this year. This is expected to see a big surge in food destined to surplus, which experts say could create a big revenue stream for Biffa.
However, there is also speculation over what the deal will mean for Community Shop, the group's award-winning social enterprise. The not-for-profit community interest company has a network of six community hubs supporting some of the most deprived areas of the UK, and is currently supported by donations from supplier partners.
Biffa said there were "compelling growth opportunities with increasing regulatory, social and environmental tailwinds" that made the buyout "a significant market opportunity".
Company Shop identifies surplus produce such as production overruns, trial products, or produce that has been incorrectly labelled or packaged and then collects, processes and redistributes it for sale through its network of membership-based outlets.
In 2019, the group, which operates 11 redistribution superstores across England and Scotland, handled over 75 million units of surplus stock, and saved 25,179 tonnes of food from going to waste.
Biffa said the deal would further improve its capability to support its customers' waste reduction and recycling targets.
"The acquisition of Company Shop Group strengthens Biffa's leadership position in the UK circular economy," said Biffa CEO Michael Topham.
"Its redistribution services complement Biffa's established waste and recycling services, and supply of closed loop recycled raw materials.
"As the only commercial redistributor of scale in the UK, Company Shop Group is the market leader in a growing sector, with a strong, credible growth plan, which we will deliver together. Biffa and Company Shop Group share a common set of goals, including the continued development of profitable, sustainable waste management solutions while making a meaningful contribution to society.
Company Shop founder John Marren said: "Like the business I founded over 50 years ago, Biffa plc is another vanguard, changing the way that people think about waste.
"Since day one of the Company Shop journey, I have been passionate about using business as a force for good, for the benefit of our industry, our people, our planet, and the communities we serve.
"The shared values and ambitions of Company Shop and Biffa will enable both the delivery of a truly unique circular economy proposition to industry alongside continued growth in the important role that sustainable redistribution plays.
"I am proud that this decision will enable Company Shop Group to step confidently into the future, as part of the global movement to reduce waste in our industry and our society. Today, more than ever, we are called to address the climate emergency, build our economy and support our communities."