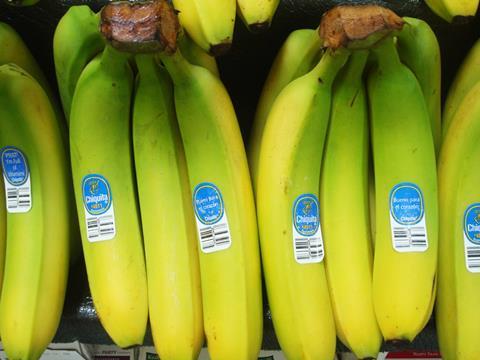 A barcode for fresh food incorporating best before or use-by dates could help cut food waste, says industry facilitator GS1.

The barcode - called a DataBar - is already being used in countries including Belgium, Ireland, Korea and Poland but not the UK.

Announcing GS1 UK's support for The Grocer's Waste Not Want Not campaign, CEO Gary Lynch said the time could be approaching when retailers, suppliers and other players adopted it.

"Certainly, the ones we are talking to, they want to do it. Some are more advanced, some are saying 'we've got the kit now', but these guys have now got to come together and collaborate," Lynch said.

GS1 UK, which is funded by 30,000 members, touted its DataBar two years ago but interest is being revived as food waste moves up the public and industry agendas.

Lynch said GS1 was engaged with a number of retailers, "including most of the big ones", about how it could help them cut waste.

"So far, when we have engaged with them they are saying 'we need this to be moved forward as any industry,'" Lynch told The Grocer.

GS1 said the DataBar allows more data, such as expiry dates, to be stored in a small barcode suitable for fresh food and produce. It can help save waste by enabling stores to run automated promotions where food close to its expiration date is reduced. Staff are also automatically alerted to excess stock about to go out of date.

Lynch backed The Grocer's Waste Not Want Not campaign, saying GS1 UK recognised food waste as a global issue affecting environment, society and economy.

He said he believed GS1's standards could deliver a more efficient supply chain through improved inventory management, and it was working with the industry to tackle food waste.