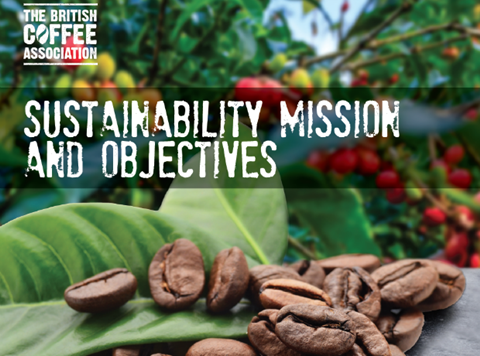 The British Coffee Association has pledged to put sustainability at the heart of its strategy as it tackles criticism of waste produced by the industry.

The industry representative has launched its first sustainability mission for the UK industry, which sets out plans to improve environmental credentials, enhance social responsibility across the supply chain and improve the economic viability of coffee production.

The report suggests reviewing the coffee cycle from production to consumption to recycle more, reduce waste and create greater resource efficiency, in a bid to cut back on the estimated 2.5 billion cups thrown away in the UK every year.

It also plans to facilitate and monitor sustainable and transparent sourcing standards to protect farmers from human rights abuses.

In addition, the sustainability mission has pledged to improve the long-term resilience of coffee producers by encouraging climate appropriate agriculture, supporting programmes which increase financial viability across the supply chain, and working in collaboration with local communities.

"We are proud of the great progress already made by the UK coffee industry in identifying and acting upon sustainability issues, from bean to bin and beyond. We are seeking a renewed focus from all our members to act collaboratively in addressing the specific barriers that we still face and to become a global model of best practice in all key aspects of sustainability," said BCA executive director Chris Stemman.

"By defining our collective sustainability mission, we aim to create priorities, enhance collaboration, and support all of our individual members in their own efforts to drive sustainability. We must collaborate, more than ever, in order to protect the needs and interests of people and the environment throughout our supply chains."

The BCA created its sustainability committee in February this year. The committee is jointly chaired by Costa Coffee corporate sustainability programme manager Victoria Moorhouse and Taylors of Harrogate sustainable sourcing manager Krisztina Szalai.

The BCA membership also includes Caffè Nero, Twinings, Jacobs Douwe Egberts, Nestlé UK and Ireland, Lavazza Coffee UK and Fine Foods International.