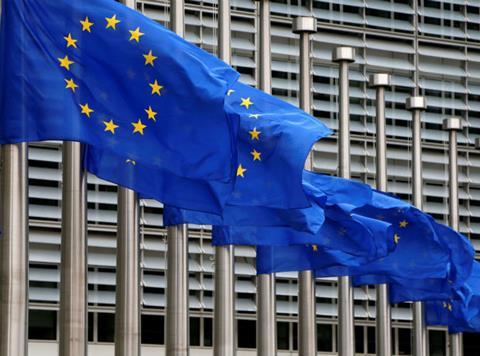 If ever anyone was in doubt how soul-destroying the battle against food waste can be – and how bold ambition one week can be replaced by depressing inertia the next – leaked documents from EU bosses prove the depressing truth.
It's more than three years since a report by the House of Lords revealed the scandal of at least £90m of food going to waste across the EU each year. But the new documents reveal the EU Council and the EU Commission, two of the three parties involved in bogged-down talks on efforts to tackle the crisis, are intent on watering down and reducing the scope of commitments made since.
The lack of ambition is even more shocking coming just a week after The Grocer reported historic pledges by Tesco and other food companies to tackle food waste. The Champions 12.3 coalition of companies and governments, chaired by Tesco boss Dave Lewis, last week made its latest commitments in a pledge to hit the UN Target 12.3 of the Sustainable Development Goals to halve food loss and waste by 2030.
In contrast, it has emerged that despite angry protests from campaigners and elected members of the European Parliament, officials from the European Council and the European Commission both favour scrapping the ambitious targets suggested by the EU parliament to reduce food waste by 30% by 2025, in line with UN goals.
Instead, they plan to replace the pledge with a broader commitment to tackle food waste, without specific targets and to concentrate efforts only on retail and consumer waste.
The supply chain
The reluctance of EU bosses to commit to tackling perhaps the most crucial area of all in the battle against food waste, the supply chain, is particularly saddening considering such good progress elsewhere.
Today Wrap revealed the latest moves under its world-leading Courtauld Commitment 2025, which will see the first steps to map food waste in primary production and address its root causes, including measures to improve forecasting and maximise crop utilisation.
This new initiative stresses the key of tackling food waste 'from farm to fork'. It has attracted backing for new initiatives with producers from the likes of the BRC, the NFU and individual powerhouse retailers such as Asda.
It recognises that for too long hawks among the industry fobbed off campaigners by suggesting food waste was all about what happened after it left the farm. We know this isn't true – tackling what happens in primary production is, it's becoming increasingly apparent, absolutely key.
What a shame it would be if such progress at UK and UN level is not joined by concerted action from Europe. Instead of shying away from bold targets and tackling areas where, yes, measurement of waste is still in its infancy, but is beginning to happen, countries should show a united European front.