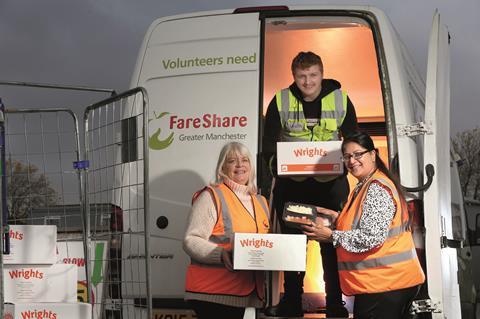 FareShare is launching a new campaign to highlight the impact the cost of living crisis is having on struggling families across the UK.
The food restristibution charity said the #RunningonEmpty campaign would use powerful images and personal testimony to highlight the difficult choices people were having to make across the UK. It is appealing for more donations, volunteers and food, to help people at risk of hunger.
The new campaign comes on the back of a major new survey carried out by FareShare of the 1,200 charities and community groups it supports – the results of which show the impact the cost of living crisis is having across the UK.
FareShare found that nine out of 10 organisations it works with had seen their services affected as a result of the crisis. Additionally, 71% of charities surveyed said that their services had been moderately or severely affected.
Charities listed increasing food costs, rising energy bills, changes in universal credit, low pay and unemployment as key drivers of increased usage, according to the survey.
"Our survey of our charity network illustrates the impact that price rises and the cost of living crisis is having on communities across the UK," said FareShare CEO Lindsay Boswell.
"With predictions that inflation is set to rise yet further, the ongoing impact that the conflict with Ukraine is having and expected tax rises, it is clear that many families who faced furlough and uncertainty during the pandemic are now experiencing added difficult hardship."