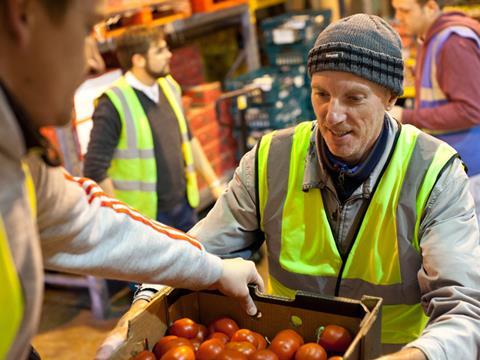 Under the watchful gaze of MPs, supermarket bosses will next month need to explain what they are doing to reduce the UK's food waste mountain. Their evidence will form part of the Environment, Food & Rural Affairs Committee inquiry into food waste, launched in July to tackle the UK's 8 million tonnes of food waste. But even before the evidence sessions start, it has become clear what an uphill battle the committee faces.

Written evidence to the inquiry, obtained by The Grocer, shows a vast chasm between different sides in the debate and doubts over Efra's approach. So can the inquiry, due to report in the spring, come up with the answers needed?

One of the biggest questions is whether MPs are even looking in the right place to begin with.

FareShare is questioning why the committee is not investigating manufacturers, when four months ago Wrap said 1.7 million tonnes of food was wasted in the supply chain, 0.9 million of which was avoidable. "The majority of food waste occurs at the manufacturing, processing or distribution stages," says FareShare CEO Lindsay Boswell, who is calling on MPs to broaden the inquiry.

Another question is whether the focus should be on mandatory or voluntary action. Feedback, led by campaigner Tristram Stuart, wants mandatory reporting from all supermarkets on food waste levels - and a new UK-wide food waste reduction target.

The fact no companies have followed Tesco's "impressive lead" in disclosing food waste levels shows a voluntary approach is not adequate, he says. "The government should introduce legislation that makes public reporting of food waste data mandatory for food businesses over a particular size, including supply chains."

Collaboration

However, industry groups including the ACS, BRC and FDF are against regulation. "Voluntary approaches based upon collaborative working across supply chains are the most effective measures for tackling food waste," says the FDF in its evidence, adding initiatives like Courtauld have "provided a 'safe space' for collaboration". Wrap estimates that since 2011 the grocery supply chain has achieved a 200,000-tonne reduction in food waste in total under Courtauld 2 and 3.

With Courtauld 2025 aiming for a further 20% reduction in food waste in the UK by 2025, industry groups say now is not the time for the big stick.

Few would disagree the UK's food waste problem requires urgent action, which is why The Grocer has been running a major campaign, Waste Not Want Not, calling for the amount of food being redistributed to be more than doubled by 2018, as well as a new era of transparency. But given the entrenched positions of its witnesses, whether Efra can achieve a breakthrough, or get anything significant done, is already a matter of serious doubt.
Calls for action
What groups are calling for in their written evidence
NFU: Stop supermarkets from altering food specs, make promotions more aligned to production, and prevent cancelled orders and poor forecasting causing waste
FareShare: Tax breaks or funds to be given to the Food & Drink Federation or Wrap to ensure costs for redistribution are on a level playing field with other routes such as AD
Feedback: Legislation to make public reporting of food waste data mandatory for food businesses over a particular size, including data on supply chains
Friends of the Earth: Government to set statutory target to halve per capita food waste from farm to fork in England by 2030 and require all manufacturers, distributors and large supermarkets to transparently report data