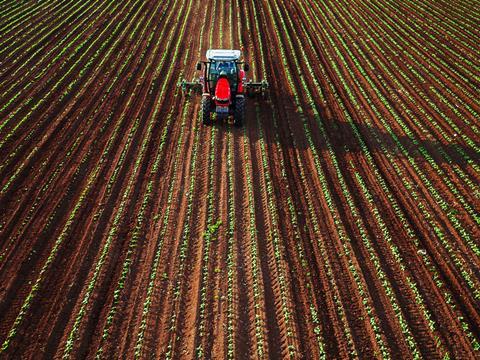 Millions of tonnes of food is being ploughed back into the ground because of "systemic" failures in retailers' forecasting and promotions, according to a new probe by the Groceries Code Adjudicator.

A third of suppliers who took part in a GCA survey claim they are experiencing problems with supermarket practices in the two related areas, which Christine Tacon said were rapidly overtaking delay in payments as the biggest issue facing suppliers.

Over 300 suppliers responded to Tacon's survey, which set out to find new evidence of problems relating to the Adjudicator's "top five" issues. Tacon said: "One supplier's comments really stood out. It was that if the retailers only knew just how much waste their forecasting was generating, they would surely do something about it."

She said subsequent meetings with suppliers, including talks in Manchester this week, had thrown up horror stories of huge amounts of food being wasted. "One supplier talked about how he had been forced to plough his crops back into the fields because of a last-minute change of order. I asked over a year how much of your crop do you plough back in? The answer was 10%. These are systemic issues, which retailers need to tackle through better communication."

Paragraph three of the code states retailers 'must not vary a supply agreement retrospectively, and must not request or require a supplier consent to any supply agreement'. Even if the retailer has the right to vary unilaterally under a supply agreement, it must give 'reasonable notice'.

But Tacon said the survey revealed routine practices from supermarkets such as last-minute alterations to orders often left suppliers stuck, in many cases, with thousands of perishable products, leaving them high and dry.
Suppliers claimed retailers would often veer wildly from forecast estimates. "Suppliers are finding the orders suddenly dry up and they are not given a reason," she said. They suspect that it is because the retailer is running a promotion with another supplier."

Tacon said problems could be particularly wasteful for the supermarkets' own-label providers, who could suddenly find themselves with huge gluts of stock.

Tacon said the survey also indicated suppliers were being expected to effectively finance promotions, including dropping their prices across six weeks for supposedly four-week promotions.

Paragraphs 13 and 14 of the code ban supermarkets from directly or indirectly requiring a supplier to predominantly fund the costs of a promotion. Supermarkets are also outlawed from deliberately "over-ordering" or requiring activity that would entail a retrospective change to a supply agreement.

In contrast to the situation with forecasting and promotions, 25% of suppliers told Tacon they were experiencing issues with delay in payments, with the adjudicator suggesting it was becoming less of an issue because of improvement in practices such as drop and drive.

Tacon said she would now come up with detailed plans about what to do with the new evidence and would hold direct talks with supermarkets as well as drawing up new guidelines to tackle the waste scandal, to be published in the new year.
Sign our petition

We want food to be eaten - not end up in the bin. Join our campaign and help us lobby government to take action on food waste: