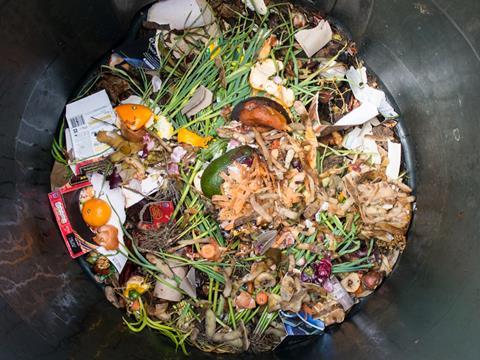 Household food waste could be turned into shopping bags under a £60m government scheme to tackle food waste and plastic pollution.

Energy minister Claire Perry today (5 December) announced the funding for new forms of packaging and plastic - made from farming, food and industrial waste.

She said the cash would be used to encourage technologies which would enable products such as sugar beet, wood chippings and food waste to be used as shopping bags, moving away from oil-based plastics.

The funding will also go towards developing new smart packaging labels which, alongside smart bins, could tell consumers the right bin to put recycling into and revolutionise the way recycling is sorted in waste facilities.

The government is also planning to develop "live" sell-by date patches - living sell-by dates which deteriorates at the same rate as produce to show consumers when their food is going off - in a bid to cut down on food waste.

It hopes the overall impact will see a reduction in the use of single-use plastics and increase use of recycled plastic in new products.

Businesses will be able to access the funding through UKRI competitions to develop smart, sustainable plastic packaging, with Perry saying the funding was subject to industry entering into partnership with government and providing "significant co-investment".

"Finding innovative solutions to tackle our use of harmful plastics which blight our land and seas is a major global challenge, and opportunity - one our nation of researchers and innovators is fit to seize," said Perry.

"It will make us a beacon for design, manufacturing and exporting of sustainable plastics and environmentally-friendly replacements for polluting products as we move to a greener, cleaner economy - a key part of our modern Industrial Strategy.

"It is estimated there are over 150 million tonnes of plastic in the world's oceans and every year one million birds and over 100,000 sea mammals die from eating and getting tangled in plastic waste.

"The UK government is committed to being a global leader in tackling the issue of plastic pollution, with a world-leading ban on microbeads and 5p charge on single-use plastic bags, which has seen distribution by major supermarkets drop by 86%.

"The government is also looking at further ways to reduce avoidable waste and recycle more as part of its Resources & Waste Strategy to be published shortly."

Today's move comes with chancellor Philip Hammond due to consult on plans for a tax on single-use plastic products announced in October's budget.