The food waste app hopes to triple the amount of meals it saves in the UK this year. So what is it doing to make that happen?
The premise is simple. Food businesses sell off surplus stock at a discount, bundled up in so-called 'magic bags'. In return, they are flagged up on the Too Good To Go app, which directs consumers to their nearest stockist. It's mutually beneficial: retailers minimise food waste, shoppers minimise their bills. And for once there doesn't seem to be a catch.
It's a win-win that has seen Too Good To Go rapidly gain popularity across the globe. Since its launch in 2016, it has signed up 72,000 partners worldwide, including more than 8,000 UK businesses. That has stopped 3.2 million meals from being chucked away in the UK, it says.
Now, Too Good To Go has set a goal to almost triple that figure to 8.7 million by the end of this year. In global terms, it's setting its sights on a billion meals by 2024. In essence, it's time to "grab the bull by the horns" on food waste, says MD Paschalis Loucaides.
So how is it growing at such a lick? Which retailers are helping drive that growth? And what does the app do to justify its 25% cut?
Too Good To Go's success is one of those rare instances where the pandemic has been a positive force, accelerating, rather than dampening, interest in food waste. Loucaides has noticed consumers "reconnecting with the true value of food" at this time. Businesses are also waking up to the benefits. "The big thing I discuss with partners is the understanding that a third of all food produced in the world is wasted," he adds. "The best climate scientists in the world have said the number one thing we can all do to combat climate change is reduce the amount of food we waste.
"So you have this reality where we are a win for the partner because they're not wasting food and money, and a win for the planet too because we're not wasting resources and CO2," he explains.
These partners have come in all shapes and sizes. Too Good To Go has rescued 666,751 meals with its bakery partners, 305,110 meals with fast food/takeaway restaurants and 165,000 meals from pub chains, it says.
High street names using the app include Yo Sushi, Caffè Nero, Real Patisserie and Costa Coffee, which recently extended its partnership from 100 stores to 1,000 (p35).
On the grocery front, Morrisons became the first supermarket to partner with the Too Good To Go app in 2019. In October, it revealed it had saved 100 tonnes of food from going to waste in the space of 12 months.
Convenience appeal
But perhaps the biggest success story is in the convenience sector. A total of 630 convenience retailers joined the anti-waste app during 2020, a 380% boost on 2019, and 1,108 c-stores are signed up in the UK.
Together, those stores have saved 200,000 meals from going to waste. Globally, the figures are even more amazing: the convenience sector has saved 15 million bags of surplus stock across 20,000 stores globally, equating to 37,500 tonnes of CO2.
"It's a sector we are connected to as a business because it's part of community, and what formulates community," he argues. "They're working on tight margins and we're there to help them minimise the losses from waste and do good for the planet."
There are other commercial benefits around footfall that are particularly important to convenience stores. In 2019, Too Good To Go conducted research with Wageningen University that showed 80% of customers in the Netherlands regularly returned to participating stores.
"We have data that shows consumers are making additional trips to stores to pick up the magic bags. These are not part of a shopping trip, they are in addition. People are coming in specially for Too Good To Go, which is great because you get the footfall, the visit, and the visibility. So it's a strong incentive."
That extra footfall comes not just from the shoppers' desire to save the planet. They're also bagging a bargain. Too Good To Go guarantees the 'magic bags' contain at least three times the value of food paid. So if a bag costs £4, it will contain at least £12 worth of food. For a convenience retailer in particular it can be a powerful way to demonstrate value and relevance in competing against supermarkets and discounters.
With food waste unpredictable, the contents can vary hugely – but that can add a fun element to the bargain hunting as well.
Too Good to Go also goes to considerable lengths to support retailers. It follows a three-step process to recruit and train its partners. First, its outbound team reaches out to prospective partners to discuss food waste and the opportunities afforded by the app. "The unique element of the magic bags is that they are real, true surplus and that someone will come to your store and pick it up," says Loucaides.
Once businesses are on board, new partners are trained in how to manage their set-up. That includes showing them how customers can locate their stores via the Too Good To Go app – so it puts businesses quite literally on the map, says Loucaides.
The final step involves its recently created team of partner support specialists, who are able to give ongoing insights into getting the most out of the scheme. For example, if a store shows a high number of users failing to collect their bags, that is flagged up on the system. Too Good To Go will then call the retail partner to offer support. "We want our partners to succeed," says Loucaides. "We never want to create surplus, we only want to stop it from going in the bin.
"But also, we want our partners to get us more partners, so they can say to their friends and colleagues in the industry to get them on board as well."
This strategy, along with the growing awareness of food waste, makes Loucaides confident he can meet his ambitious target.
"On a global basis, we work with 72,000 partners and have saved 60 million meals," he says. "The ambition is to inspire 205 million people to fight food waste by 2024 and we're doing well on that.
"There are challenges we've had in finding ways to prevent food waste, so we've had to be innovative, collaborative, and made sure we focus on retail, convenience and grab & go where there is food to be saved.
"It's a combination of getting it right for the partners who are there, the partners who have decided to close and supporting them through that, and then the consumers and their changing behaviours as well," he adds.
It's an important goal, and not just for Too Good To Go. Because, as Loucaides points out, there remains a high amount of food wasted – "and this is the year for the UK to get it right".
Retailers extending TGTG partnerships
Costa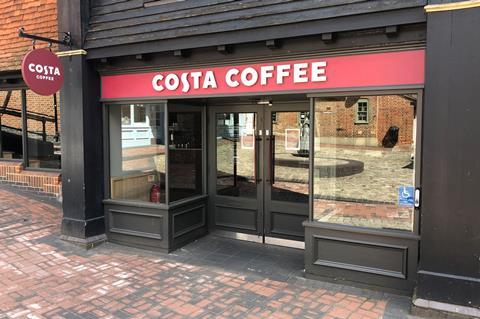 Number of participating stores: 1,100
The story: Costa Coffee kicked off its tie-up with Too Good To Go in 2018 with just 100 stores. By early 2021, it reported it had saved a total of 100,000 bags of surplus food. So in February, it took the decision to roll out the partnership to a further 1,000 stores.
What it says: "We are committed to playing our part in reducing food waste, whether that's by working directly with organisations such as Too Good To Go or donating surplus to local charities."
James Hall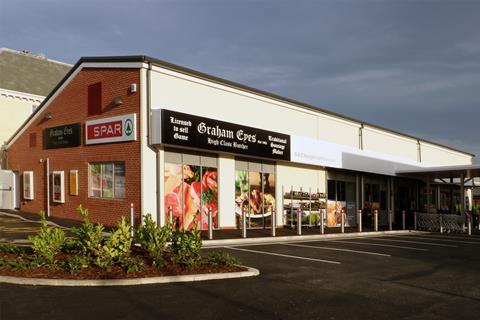 Number of participating stores: 26
The story: Spar wholesaler James Hall kicked off its trial with Too Good To Go in September last year across 10 company-owned stores in Lancashire and Merseyside. By February, it had signed up 26 stores, stopping a total of 8,150kg of food waste reaching landfill.
What it says: "We are looking to introduce the scheme to more company-owned stores over the coming months. We have had a very positive response from customers and staff."
Blakemore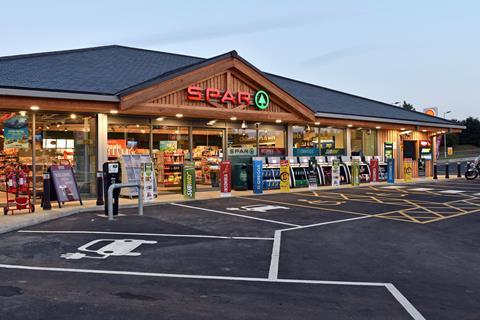 Number of participating stores: 275
The story: The convenience retailer has saved 17,400 bags of surplus stock from going to waste since it kicked off a trial with 15 stores last January. In February, it announced it would roll out its partnership with Too Good To Go across its entire 275-store estate.
What it says: "If we're going to make a dent in the vast quantities of food wasted every day, we need to work with partners who are as dedicated to the cause as we are."