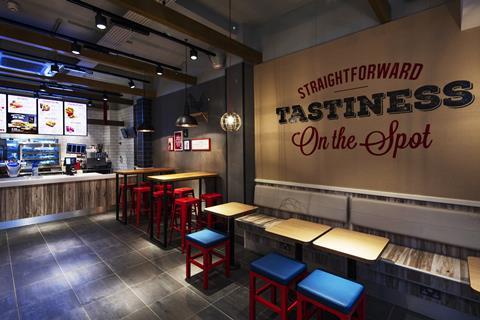 A week into the KFC supply chain debacle the fast-food giant has admitted that it still does not know the "root cause" of the fiasco, while acknowledging that an unspecified volume of chicken had been "scrapped".

DHL, in partnership with Quick Service Logistics, took over the KFC supply contract from long-term partner Bidvest Logistics on 14 February, operating out of a single depot in Rugby.

But with up to two thirds of its branches shutting and millions of lost sales, a KFC spokeman said it was "still evaluating the root cause of the disruption".

"There was a fundamental breakdown in the implementation of a brand new distribution system with our new delivery partners DHL and QSL. Our focus right now is on getting back up and running."

He added: "Regrettably some chicken had to be scrapped. Orders were immediately reduced and we are doing everything we can to avoid wastage."

DHL is handling both fresh and frozen KFC food items. About a third is frozen. All its chicken on the bone is fresh from UK and Irish suppliers Moy Park and 2 Sisters. Frozen chicken items, such as Popcorn Chicken, are sourced from all over the world, including the UK, mainland Europe, Brazil and Thailand. All its chicken meets or exceeds Red Tractor standards, KFC said.

KFC refused to comment on whether the contract would return to Bidvest, which had worked successfully with KFC for eight years.
One senior wholesale industry insider said: "I don't think anyone would see it as unreasonable for KFC to be looking at viable alternatives."

Rugby Borough Council environmental health chiefs visited the storage depot Tuesday afternoon and was satisfied that all DHL's food safety processes, including the temperature controls, date coding and food handling "were fine".

A council spokeswoman said: "[Social media posts suggested] there were trays of rotten chicken. That wasn't the case at all when they went down there. The council's EHOs are monitoring the situation and will be carrying out at least one further visit this week."

The FSA said it was liaising with local authority officials and if disposals were required they were ensuring they would be carried out according to established procedures. KFC added that the FSA had also contacted Woking Borough Council, KFC's primary authority.

Mick Rix, GMB national officer, said DHL was likely to plough "shedloads of money" into getting the contract right if it believed it could gain other work.

"The shed at Rugby was not just built for KFC. DHL and QSL have an aggressive strategy to fill that shed with other high street fast-food products. And we know they've approached a lot of people because you cannot run food distribution with a single product and make a profit." He said it would not surprise him if Bidvest and KFC had been talking about what could be done to retrieve the situation. John Boulter, managing director retail, DHL, Supply Chain UK and Ireland apologised for the "inconvenience and disappointment", but refused to accept full blame for the fiasco. "The reasons for this unforeseen interruption of this complex service are being worked on with a goal to return to normal service levels as soon as possible. With the help of our partner QSL, we are committed to step by step improvements to allow KFC to reopen its stores over the coming days.

"Whilst we are not the only party responsible for the supply chain to KFC, we do apologise for the inconvenience and disappointment caused to KFC and their customers by this incident."

QSL declined to comment.