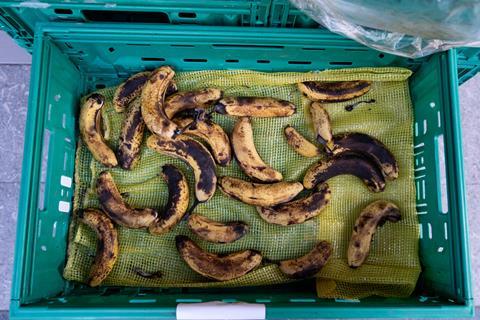 Campaigners are set to launch legal proceedings against Defra after its u-turn on the introduction of mandatory food waste reporting.
Lawyers from Leigh Day, representing environmental group Feedback, revealed today they had written to Defra secretary Thérèse Coffey in the wake of the backtrack, which came despite overwhelming support for the policy in the government's own consultation.
Feedback said it had decided to challenge the legality of the decision on the grounds that it was not based on a reasonable or rational view of the evidence received.
It also claimed the decision was based on an inadequate impact assessment, and ignored advice from MPs on the climate change committee as well as recommendations from food waste experts Wrap.
It said the move also failed to take into account the emissions savings that would result from making food waste reporting mandatory.
Feedback highlighted the latest Wrap figures showing an estimated 10.4 million to 13 million tonnes of food are wasted in the UK every year, equivalent to up to a third of the UK's annual food imports.
Mandatory reporting was first promised by Coffey's predecessor Michael Gove in 2018, and was a key part of The Grocer's Waste Not Want Not campaign on food waste.
The Grocer exclusively revealed in July that ministers were to row back on the plans, as part of a series of delays and u-turns on policy sparked by the cost of living crisis.
It said plans for large companies to report annually on their food waste figures would have saddled the industry with costs of almost £70m over 12 years, compared with just £12m for a back-up plan, which will instead encourage more voluntary reporting.
Instead of binding regulations forcing companies to measure and publicly report on their food waste figures, Defra will pursue a policy of extending its little-known Field Force team of sector specialists, to accelerate the take-up of voluntary measurement and reporting of food waste figures.
Defra's decision came despite Tesco and organisations such as Wrap urging ministers to bring in mandatory reporting.
With responses from nearly 4,000 individuals and businesses, Defra acknowledged there was "general widespread support" from charities, social enterprises and retailers for mandatory measurement and reporting by large food companies.
Olivia Blake, MP for Sheffield Hallam, has this week tabled an early day motion calling for the introduction of mandatory food waste reporting for medium and large businesses, for the whole supply chain.
"The government's decision to scrap its plans to introduce mandatory food waste reporting for large and medium businesses is perplexing at best, and potentially illegal at worst," said Feedback executive director Carina Millstone.
"Our lawyers' letter to the Secretary of State sets out why she must reverse her decision, which flagrantly ignores her own evidence, the advice of her own experts and the preference of the vast majority of consultation respondents. Mandatory food waste reporting is a no-brainer, and the government can't simply ditch it if it is to tackle the climate emergency."
Leigh Day solicitor Ricardo Gama added: "The government has decided to continue with a voluntary food waste reporting scheme even though all the expert advice said that voluntary measures aren't working. That includes advice from the Climate Change Committee, who have said that mandatory food waste reporting should have been introduced by 2022 in order for the UK to stay on the balanced net zero pathway.
"All the evidence shows that the costs to the shopper of introducing a mandatory requirement will be massively outweighed by savings which would be achieved by reductions in food waste. Our clients say it is impossible to see how the government's decision can be based on a rational reading of the evidence."