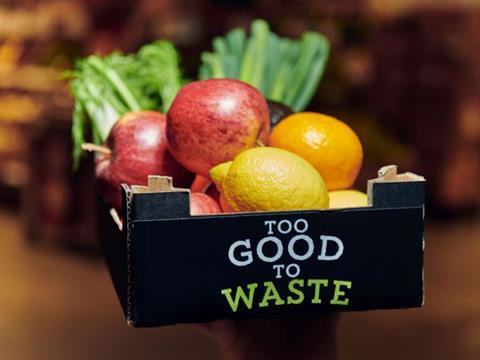 Morrisons has launched a cut-price produce box containing fruit, veg and salad nearing their best before dates in a bid to cut food waste.
The Too Good to Waste boxes are set to go on sale this week at £1, filled with products "at the end of their shelf life, but perfectly good to eat".
Each box would be filled to a "minimum of 1kg" to help consumers on a budget get more of their 5 a day, said Morrisons. It comes as the retailer is rolling out a series of initiatives to cut prices across its grocery range and become "even more competitive".
The produce featured in the box could come from any of more than 205 ambient fruit, veg and salad varieties stocked in each Morrrisons store.
"Our customers said they don't want to see good food going to waste, so we've created these boxes and every day we'll fill them with a wide selection of produce at risk of being thrown away," said Morrisons' fruit and veg director, Drew Kirk.
"Because produce may be unusual and varied, customers can also try some new and exciting dishes at home without having to spend a fortune."
The product is set to add to Morrisons' £3.50 Wonky Veg box, launched in 2017 and filled with misshapen produce. It follows the expansion of the retailer's Wonky range earlier this year, which now features more than 30 seasonal products. It most recently added Brussels sprouts to the Wonky lineup after the summer heatwave hit quality, making stalks shorter with more variable sprout button sizes.
In August, Lidl launched a produce box also with the name Too Good to Waste, featuring 5kg of fruit and veg "no longer at its perfect best but still perfectly good to eat" for £1.50. The discounter sells the boxes at the front of its store between 8am-10am before distributing them to local charities.