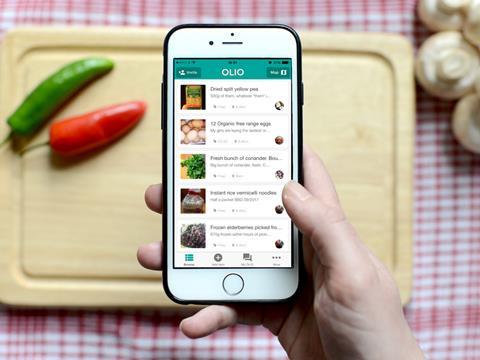 Morrisons is partnering with food sharing app Olio to cut waste in one of its south London stores.

The Morrisons branch in Walworth Road, Southwark, is set to give its surplus food to Olio volunteers for redistribution in the community.

The volunteers, who all live within a five-minute drive, will arrange meetings with the store manager to pick up surplus food. Once collected, they will take the food back to their homes and post pictures and details on the Olio platform.

Fellow app users can then request the food and pick it up from volunteers' homes.

The partnership comes on top of Morrisons' existing food donation scheme, which saw its stores give more than 2.2 million food items to community organisations last year.

There is no set date for the beginning of the Olio trial, but the app's co-founder Tessa Cook said she hoped it would eventually expand to more stores.

"What we're tackling is a very common problem for the retailers," she stressed. "Almost all have focused on charitable redistribution in 2016. What they've realised is charities can only support part of the store portfolio and, even with charity support, they may only support them for two or three days a week - not every day."

"The charities can't necessarily take everything, and nor should they. They can't do anything with micro-quantities," she added. "So we're in no way competing with the charities but once they've been through that process, there's inevitably some surplus left over."

The first supermarket to partner with Olio was Sainsbury's, which used it to cut food waste as part of its five-year Waste Less, Save More scheme. The app secured over 1,000 users at the Swadlincote test site and a neighbouring town within the first six months of Sainsbury's donating its surplus food.

Sainsbury's is now offering 110 other communities a chance to replicate its work in Swadlicote in a wider rollout of the initiative and Olio has already received calls from "several local authorities" who are interested in using the app, said Cook.