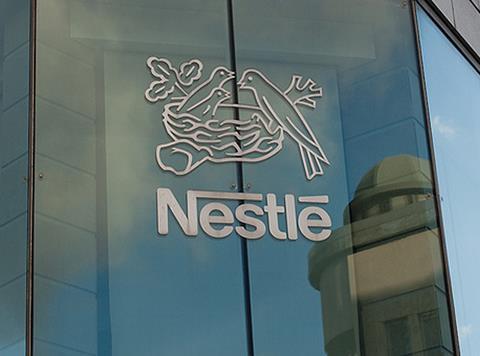 The world's largest food and drink supplier is among a raft of organisations pledging their support for The Grocer's Waste Not Want Not campaign.

Nestlé UK & Ireland welcomed The Grocer's ambitious plan to help reduce the 1.9 million tonnes of food waste uncovered by Wrap's landmark report.

"The Grocer's Waste Not Want Not campaign, combined with Wrap's Courtauld 2025 programme, provides a great platform for creating and delivering a really good reporting process and allows practical delivery across our sector from farm to fork," said Andrew Griffiths, head of environmental sustainability. "The food and beverage industry is particularly exposed to the impacts of climate change and the impact of global population growth means that pressures on food supply will continue to increase," he added. "It is critical we manage food waste, both in terms of feeding the global population and ensuring a sustainable business model," he added.
See also: How to pledge your support for our campaign

The Grocer announced last week its plan to help cut waste by setting an industry target to redistribute an additional 100 million meals by 2018. To do this, we'll call for fairer fiscal incentives to encourage redistribution and greater transparency in the reporting of food waste figures.

Griffiths voiced his support for these goals. "Although avoiding food waste creation across the value chain is key, food redistribution has a critical role to play," he said. Meanwhile "policy change can help provide a level playing field and increase food redistribution."Major fmcg suppliers, dairies, artisan producers, online retailers, AD specialists and redistribution firms have all pledged their support for the campaign.
See also: Tesco's Community Food Connection redistribution programme helping to reduce waste

General Mills said The Grocer should be "highly commended" for its plan, AD firm Bio Collectors welcomed such "an important title in the grocery sector taking on the issue," and FareShare's Mark Varney praised the "ambition, analysis, eloquence and leadership" of the campaign.

Online retailer Gousto said it would back the campaign too as "it's a cause we're passionate about," while Cornwall's Lynher Dairies said The Grocer's efforts were "vital" in order to combat the "shocking" levels of food waste in the industry.
This article is part of our major Waste Not Want Not campaign, which you can read more about here.