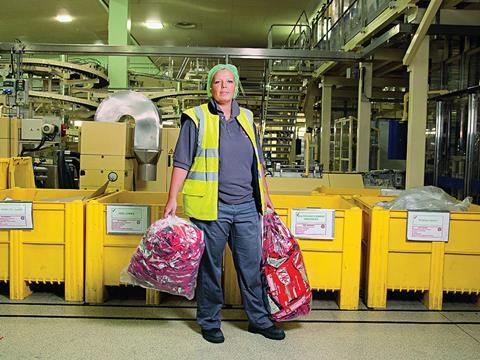 Nestlé UK & Ireland has kicked off a food waste initiative that will see the company redistribute the equivalent of two million extra meals.
A new partnership with fmcg redistribution business Company Shop sees Nestlé undertaking detailed site assessments to identify opportunities to reduce food waste at source. It will look to find ways for part-processed products to be redistributed instead of being used for animal feed or anaerobic digestion.
The approach was to make sure significantly more surplus food was redistributed and available for both charitable and commercial use, said Nestlé.
Over the past 10 years, the company had donated the equivalent of more than seven million meals' to charitable causes through FareShare, it said. The new initiative – informed by the work of Wrap – would give redistribution organisations greater access to much more of Nestlé's surplus, helping "the national redistribution infrastructure to grow and support the food industry's efforts to reduce waste".
The KitKat maker saw food waste "as a very important issue for business and society" said the company's head of environmental sustainability Andy Griffiths. "To help us reduce and find good uses for our surplus food, we've been working with our partners to find innovative ways to address these issues in our supply chain, but also to help the wider industry."
Increasing the amount of food being redistributed would "help people in need as well as reduce the environmental challenges associated with food waste", he added.
Dr David Moon, head of food sustainability at Wrap, called the new Nestlé-Company Shop partnership "an excellent example of organisations collaborating to boost food redistribution".
He added: "This sort of innovative thinking will help the wider sector in contributing towards the Courtauld Commitment 2025 ambition to double the amount of surplus food redistributed by 2020."