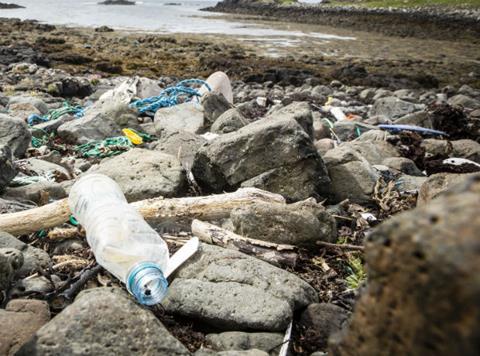 The use of plastic bottles and packaging has 'actively pushed an increase in food waste', according to a new study.

Research from Friends of the Earth Europe and Zero Waste Europe revealed there had been a 40%-50% increase in plastic packaging between 2004 and 2014 and a doubling in food waste in the same time frame.

The study shows that annual use of plastic packaging per person has grown simultaneously with food waste since the 1950s, with Europeans now using 30kg of plastic and wasting 173kg of food in tandem.

Researchers also found more than a third (37%) of all food sold in the EU is wrapped in plastic, making it the most widely used packaging material. The impact of plastic is often not accurately estimated when policies are made on food packaging, according to the study.

The annual cost of food waste in the EU was estimated at €143bn (£124bn) - equivalent to the annual operational budget of the EU.

Meadhbh Bolger, resource justice campaigner at Friends of the Earth Europe, said plastic was a "red herring" that is causing "terrible" pollution. She urged EU decision-makers to "listen to the growing public appetite to quit plastics, help Europe lead in adopting strict rules to limit throwaway plastics, and shift to localised food systems without disposable packaging."

Julian Kirby, lead campaigner, plastics, at Friends of the Earth England, Wales & Northern Ireland, said: "We already knew that plastic packaging is harming our environment. Now it appears its role in avoiding food waste may have been over-estimated too. The UK government must help stop this pollution crisis by phasing out the vast majority of single-use plastics within five years, as part of an action plan to end the use of all but the most essential plastics."

The latest findings come as Defra pledged to implement a deposit return scheme (DRS) in the UK in a bid to stop plastic pollution "wreaking havoc" with the environment.