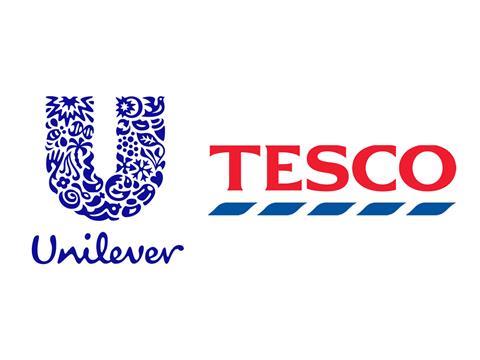 Tesco and Unilever have signed up as the official sponsors of Waste Not Want Not.
The UK's biggest retailer and one of the world's most influential fmcg suppliers have put their might behind The Grocer's campaign and its aim both to reduce waste and see far more edible surplus food redistributed.
CEO Dave Lewis said: "Every year around 10 million tonnes of food goes to waste in the UK. That's simply not right.
"We need to work together as an industry to make a difference - measuring the problem, setting targets, and taking action to reduce waste from farm to fork.
"At Tesco we've set ourselves the target that no food safe for human consumption will go to waste from our UK stores by the end of 2017 - and the Grocer's Waste Not Want Not campaign is an important opportunity to help drive more action across the food industry."
Unilever added that it was "excited to partner with The Grocer on the Waste Not Want Not campaign.
"As an industry, we have a unique opportunity to show leadership on this vitally important issue. Only by working together will we successfully tackle hunger, prevent good food going to waste and solve this £19bn problem."