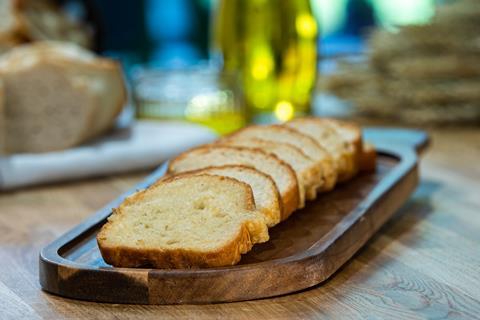 Tesco is looking to significantly reduce the volume of food waste generated in its in-store bakeries by turning surplus baguettes and batons into bread puddings and crostini.

The retailer has launched the initiative at 24 stores. If rolled out nationwide, it could cut reduce the amount of waste from baguettes and batons by 40%, it claimed. Both lines are among the most wasted at supermarkets in the UK, according to Wrap.

The 80p olive oil crostini will be made from white batons that are sliced, topped with extra virgin olive oil and then baked, while the bread puddings will be broken into crumbs before having spices, sultanas and water added. The puddings will cost £1.25.

"These new fresh bread pudding and crostini lines are made to classic recipes and using bread that's been deemed surplus at the end of the day," said Tesco bakery category director Gordon Gafa.

"We're very proud of our record on tackling bread waste and this latest move follows other recent measures such as advising customers that they can freeze bread and also reducing the amount of bread we bake in our stores."

In 2015, Wrap estimated that surplus bakery products accounted for nearly a third (67,500 tonnes) of the UK's total retail food waste.

"This initiative by Tesco is an excellent example of a simple solution to a common problem," said Wrap head of business collaboration David Moon.

"Using surpluses in store to make a delicious new product saves good food from spoiling, and reduces the cost of waste to the business. Bread is also the second most wasted food in the home and every single day, as a nation, we waste one million loaves."

In May, Tesco published its annual food waste data, revealing 63% more food was redistributed to charities, community groups, colleagues and animal feed than the previous year.

The retailer halved the amount of food safe for human consumption going to energy recovery compared with last year and is now more than 80% of the way to its target that no food safe for human consumption goes to waste.

The overall amount of food going to waste in Tesco's UK operations fell by 17% to 44,297 tonnes compared with the previous year.