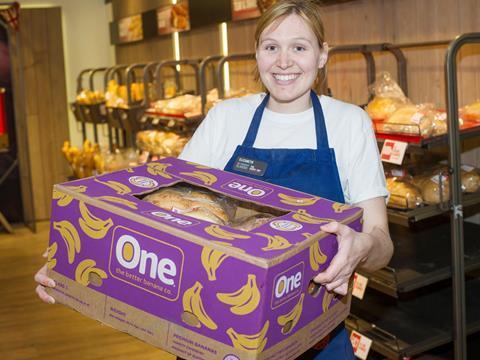 Tesco's Community Food Connection scheme has created an extra five million meals since launch.
Equipping stores with the FareShare FoodCloud app the initiative has spurned partnerships with more than 3,300 community groups and charities in under 12 months who have been able to make use of tonnes of surplus food across the UK network, revealed the retailer.
Already live in more than 900 stores the supermarket says work is now underway to extend this across a further 1,800 convenience stores.
"It's great to see the difference Community Food Connection is making in providing charities and community groups with much needed food that would otherwise go to waste," said Matt Davies, UK and ROI CEO at Tesco. "We know we still have more to do to achieve our target that no food safe for human consumption goes to waste in our UK operations, but this milestone represents important progress."
The retailer rolled out the technology to its stores after a successful trial in Ireland with social entreprise FoodCloud, teaming up with redistribution charity FareShare to help build up its partnerships across the UK.
"This is an incredible milestone in store-level food redistribution to charities which Tesco has made possible since developing the programme with FareShare and FoodCloud," addded FareShare CEO Lindsay Boswell. "Tesco has led the way with introducing such a step-change in tackling their store surplus food and having seen the scheme grow and create such impact for vulnerable people, it proves that it can deliver very obvious results which can benefit other retailers and their local communities too."
Other retailers have already begun to follow Tesco's example with Waitrose announcing this week its plans to trial the FareShare FoodCloud technology in 25 of its stores.