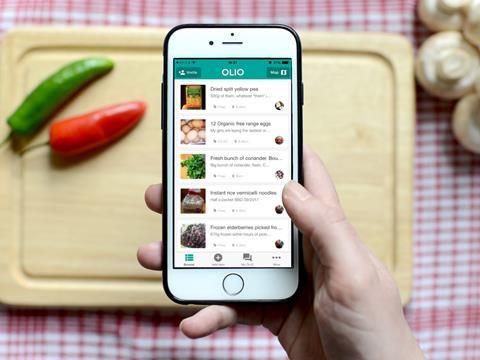 Tesco looks set to collaborate with food sharing app Olio after using it to give away wonky fruit.

The supermarket gave Perfectly Imperfect fruit to Olio - a platform that allows users to give away and pick up surplus food for free - earlier this month. The fruit was distributed both in person to London commuters and through the app, which gives a description of the food and where it is available to pick up.

"Tesco believes that no food that is safe for human consumption should go to waste, and we are committed to reducing food waste from farm to fork. That's why we were happy to support Olio on this engagement activity," said Steve Milton, director of campaigns at Tesco.

"We wanted to raise awareness, help grow the Olio community and get feedback from users; an audience that is as committed to reducing food waste as much as Tesco."

The Grocer understands Tesco is now looking to work with Olio on a longer-term basis, though the supermarket would not confirm any plans.

Sainsbury's has been a partner of Olio since January this year as part of its Waste Less, Save More initiative. During the trial, volunteers have uploaded pictures of food left over from the six participating Sainsbury's branches in Swadlincote, Derbyshire and Burton, Staffordshire, and encouraged residents to download the app. More than 10,000 items of food were shared in six months across the two small towns.