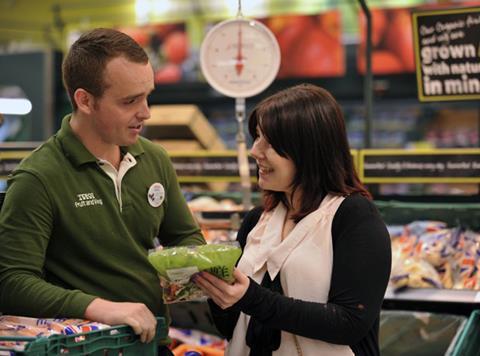 Tesco is to remove best before dates from more than 100 additional products in a move to tackle food waste.

It said best before dates would be scrapped on 116 items including apples, oranges, cabbages and asparagus.

The supermarket giant rolled out its first SKUs without best before dates in May, with 70 of its "more robust" fruit & veg items in the Farms brands range the first to no longer carry the dates, including citrus, apples, tomatoes, carrots, onions, garlic, potatoes and cabbage.

Today Tesco released research showing 69% of customers believed scrapping best before dates was a good idea.

It added that 53% of shoppers in the same survey said they believed getting rid of best before dates helped them keep food for longer to reduce waste.

"Removing best before dates is our way of making it easier for customers to reduce food waste at home and save money in the process," said Tesco's head of food waste reduction, Mark Little.

"It's simply not right that food goes to waste and we're going to do everything we can to help."

The latest move comes two weeks after Tesco CEO Dave Lewis called for global transparency on food waste as 27 of Tesco's biggest suppliers published their food waste data for the first time.